McDonald's in Japan forced to serve small fries as US ports dispute hits supplies
Japan is facing a McDonald's French-fry shortage and can only afford to serve its customers small portions, because of a protracted union standoff at US West Coast ports. Rerouting shipments isn't helping, Japan's McDonald's officials say.
The company said it would stop selling medium and large portions starting 10:30 am local time Wednesday throughout its 3,100 outlets. "This is a measure we've decided to take because we might run out of fries. We apologize to customers for the inconvenience," a company official said.
In the US, protracted negotiations have put a halt to all exports from selected container ports on the West Coast. They have been suffering crippling delays since October, amid drawn-out labor talks between 20,000 dockworkers and the Pacific Maritime Association, which represents shipping lines and terminal operators at 29 ports.
The problem is also with quantity and scale: the US ports affected can't cope with rising imports, while a shortage of tractor-trailer chassis (which take cargo to and from ports and warehouses) and an increasing number of super-sized cargo vessels are putting added strain on logistics. Rail service delays are also contributing to the problem.
An official at the US Potato Board said that rising loads and other problems have now doubled the transit time to Japan from two to four weeks.
This is a problem for the Pacific island nation, as America is its primary source for McDonald's French fries. Japan is Asia's biggest importer of the food product, with some $336 million last year.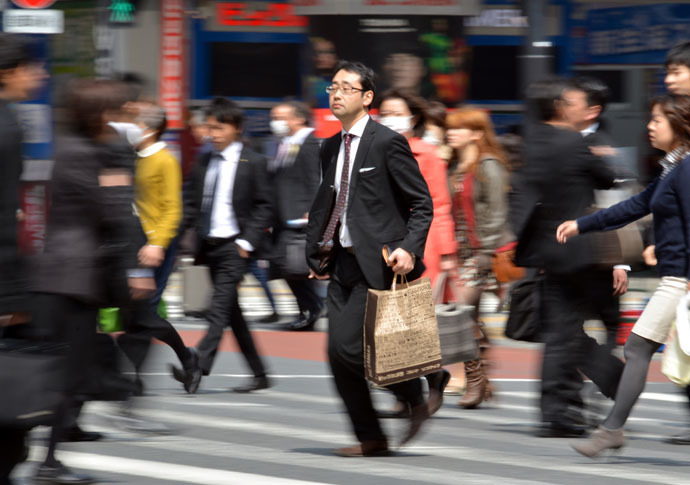 Measures have already been taken to import more than 1,000 tons of frozen fries, which began arriving last Monday, followed by another 1,600 tons that are being routed through ports on the East Coast, slated for arrival in late January 2015. But officials say this will do little to solve the immediate shortage.

"Unfortunately, without this sales restriction step, we would run the danger of running out of fries at some of our stores around the end of the year or beginning of the new year," Japan McDonald's spokeswoman Kokoro Toyama said, Reuters reported.
She also said contingency measures will not affect how many small-sized portions a customer can buy, but the fate of medium and large-sized fries remains unclear. She declined to comment on how this would affect the company's earnings.
You can share this story on social media: