​Sweden struck by 3rd mosque arson attack in a week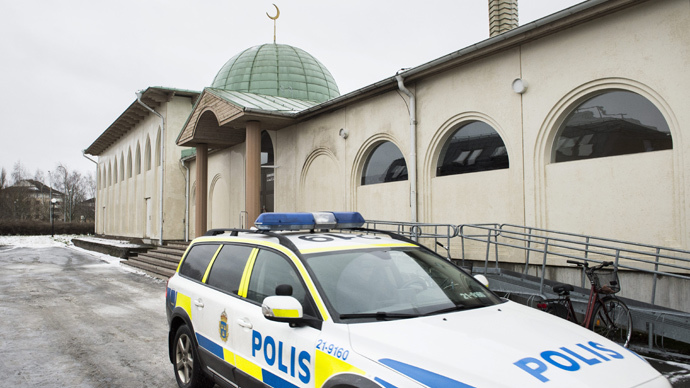 A mosque in one of Sweden's largest cities was reportedly struck by a Molotov cocktail and vandalized with racist graffiti early on New Year's morning in the third such attack in a week.
Police are seeking the culprit after a man lobbed the firebomb into the mosque in the early hours of Thursday morning in Uppsala. "Someone threw a firebomb, a Molotov cocktail, at the building," Uppsala police spokesman Torsten Hemlin told Swedish news agency TT.
"They also wrote some vulgar, racist words," he added.
Nobody was in the building at the time of the attack, Hemlin said. The attack took place at about 4:30 am on New Year's Day.
"The crime has been classed as attempted arson, vandalism and incitement to hatred," police said in a statement, AFP reported.
Police have been asking for witnesses to come forward, as a suspect is still at large. There have been two other arson attacks against mosques in Sweden during the past week.
On December 25, five people suffered injuries when a petrol bomb was tossed through the window of a mosque in Eskilstuna, to the east of Stockholm.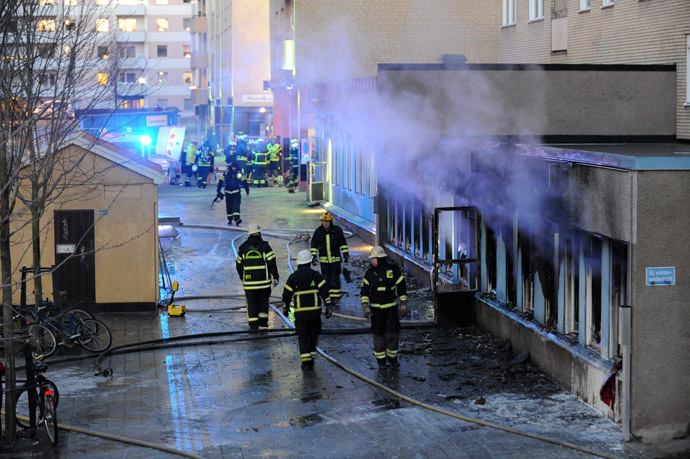 READ MORE: 5 injured in Christmas Day arson attack on Swedish mosque (PHOTOS, VIDEO)
Up to 20 people, including children, were in the mosque at the time of the attack, which occurred in a residential area.
On Monday, an attack took place in the southern Swedish town of Eslov, just after 3 am local time. No one was injured on that occasion.
READ MORE: Suspected arson in Swedish mosque, second in days
In autumn, the same mosque was vandalized, local newspaper Expressen reported.
Over the past year, there have been at least a dozen attacks on mosques nationwide, AFP cited Swedish anti-racism magazine Expo as saying.
Prime Minister Stefan Loefven said that the attacks were "hateful violence" and denounced the crime.
You can share this story on social media: