Suspected arson in Swedish mosque, second in days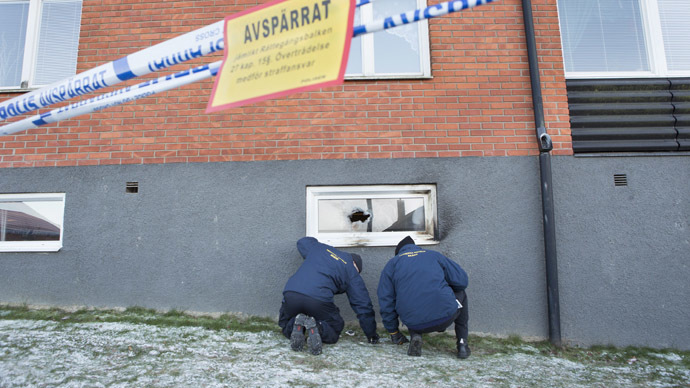 Police suspect arson in another Swedish mosque fire that came just four days after another fire at a Muslim place of worship left five people injured.
The blaze happened in the southern Swedish town of Eslov, just after 3 am local time. No one was injured.
"We <…> are working under the assumption it is arson," police officer Marie Keismar told the TT news agency.
"There is no possible natural explanation for this type of fire to break out by itself," fire department spokesman Gustaf Sandell also told public radio.
In autumn, the same mosque was vandalized, local newspaper, the Expressen reported.
The imam of the local Islamic Cultural Association told the media outlet that he is "scared and worried", and feels "vulnerable."
There are between 80 and 150 active members in the association, he said.
On Christmas day, a mosque in the town of Eskilstuna was set on fire, and five people were injured in the blaze.
These events are happening as the anti-immigration Sweden Democrats are winning votes from center right and center left parties. The Sweden Democrats intend to reduce the number of asylum seekers by 90 percent.
You can share this story on social media: