Vimeo among dozens of sites blocked in India 'over ISIS content'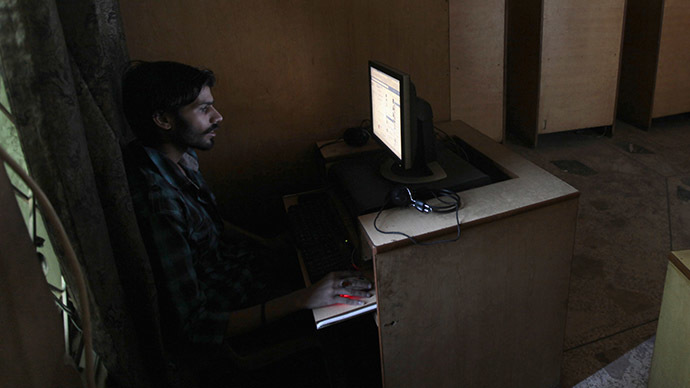 India has reportedly blocked over 30 websites in a bid to restrict access to Islamic State-related materials online. Among those blocked are Vimeo, text-sharing site Pastebin, and code-sharing site Github.
On Wednesday, Centre for Internet and Society Policy Director Pranesh Prakash posted on Twitter a copy of the notice listing the 32 URLs blocked by the Department of Telecom.
Insane! Govt orders blocking of 32 websites including @internetarchive@vimeo@github@pastebin#censorship#FoExpic.twitter.com/F75ngSGohJ

— Pranesh Prakash (@pranesh_prakash) December 31, 2014
The circular cites Section 69A of the Information Technology Act (2000) as the reason, though the authenticity of the list could not be verified.

Vimeo is well known for its video-sharing capabilities, while Github is utilized by developers at a global level. The sites have been specifically targeted because of "objectionable content" according to tweets from the ruling party's IT chief, Arvind Gupta.

"The websites that have been blocked were based on an advisory by Anti Terrorism Squad, and were carrying Anti India content from ISIS," he tweeted on Wednesday.

"The sites that have removed objectionable content and/or cooperated with the ongoing investigations, are being unblocked," he added.
https://t.co/yOW3TGWLI1 is now working for me under ACT. So as per @buzzindelhi the process of unblocking has started.

— Guruprasad B Gudi (@Hindu_Minority) December 31, 2014
Gupta is Deputy National Security Advisor in Narendra Modi's government.

Vimeo has since seen a recovery after removing material.

Pastebin posted a tweet on December 19th stating that it had apparently been blocked. The Internet Archive also said that it had received reports from inside the country stating that it was impossible to access.
@centerofright@pranesh_prakash@rsprasad@pierrefitter1 None of the websites in the list opening here.Checked through two ISP connections.

— DeshGujarat (@DeshGujarat) December 31, 2014
However, hacktivist collective Anonymous have already kicked back against what they claim is the censorship of the internet in India and have said that they will start taking down websites in protest.
They gifted us Censorship on the New Years Eve... Let us all celebrate by bringing down their websites. #OpIndia@YourAnonNews@timesofindia

— AnonOpsIndia (@opindia_revenge) December 31, 2014