US plans to deploy armored brigade to Europe pre-date Ukraine hostilities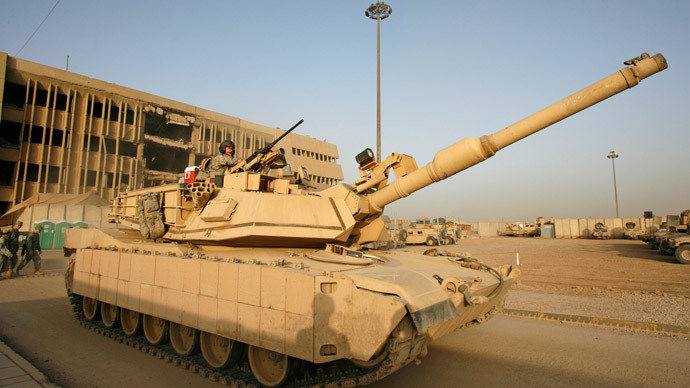 By the end of next year, Washington plans to station about 150 tanks and armored vehicles in Europe, according to a US military commander, who said the decision was made before the Ukrainian crisis strained Russia-US relations.
Although no official announcement has been made as to where the armored tanks and vehicles will be stationed, possible locations include Poland, Romania or the Baltic States, Lieutenant-General Ben Hodges, commander of the US Army in Europe, told Reuters.
READ MORE:There to stay: US troops keep Poland, Baltic deployment for 2015
Hodges confirmed that around 150 pieces of assorted US military armor would be permanently stationed in Europe.

"By the end of ... 2015, we will have gotten all the equipment for a heavy brigade, that means three battalions plus a reconnaissance squadron, the artillery headquarters, engineers, and it will stay in Europe," Hodges said.

"You are talking about 150-ish, maybe 160 M1 tanks, M2 Bradley fighting vehicles, 24 self-propelled Howitzers."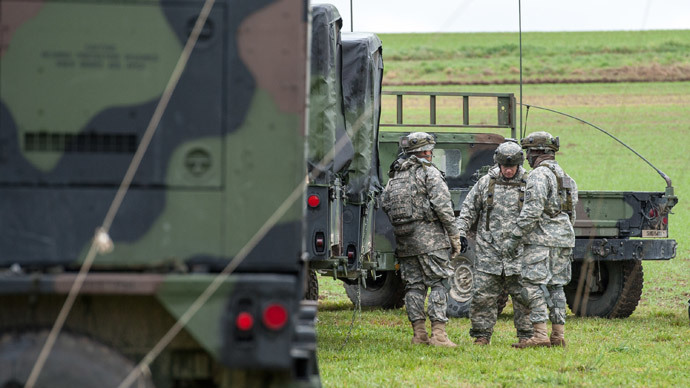 Hodges, who said he believes renewed hostilities will occur between pro-Kiev and rebel forces in the east of the country, said plans to send an armored brigade to Europe was first proposed two years ago, before the Ukrainian crisis erupted in January 2014.

Russia has firmly rejected Western accusations that it has sponsored military activities in Ukraine.
The move on the part of Washington will certainly provoke a reaction from Moscow, which has just agreed on a new military doctrine that lists the 28-member North Atlantic Treaty, which has been steadily encroaching on Russia's borders since the collapse of the Soviet Union, and the United States, which has undertaken a series of military offensives deemed unconstitutional even by its own people, as "major foreign threats."

The doctrine lists among major foreign military threats "the creation and deployment of global strategic anti-ballistic missile systems that undermines the established global stability and balance of power in nuclear missile capabilities, the implementation of the 'prompt strike' concept, intent to deploy weapons in space and deployment of strategic conventional precision weapons."

Hodges said he expected the deployment of US armored vehicles to Europe to continue throughout 2015 and into 2016.

At least one-third of the armored vehicles will be stationed at US military bases in Germany, the US commander said.
The United States, despite recent breakdowns in its relations with its European allies - including a spy scandal that revealed the National Security Agency was tapping the personal mobile phone of German Chancellor Angela Merkel, as well as other high-ranking EU officials - continues to field some 30,000 Army troops on European soil, and about the same number of Air Force, Navy and Marine personnel, Hodges said.

The US commander said he hoped the number of US soldiers and military bases based in Europe – despite budgetary pressures from home - would stay at their current levels.
You can share this story on social media: