Al-Qaeda mag urges 'lone wolf' terror attacks on major Western airlines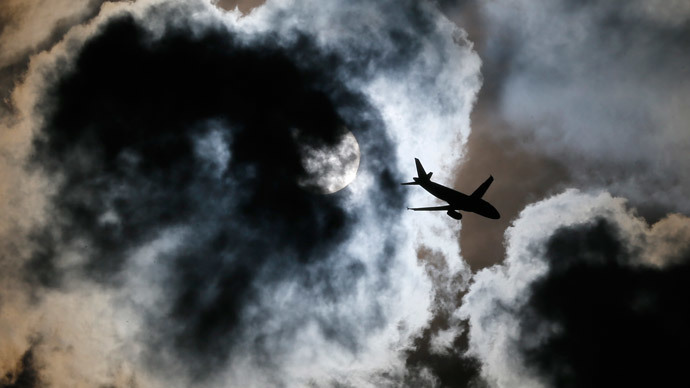 Al-Qaeda has issued the latest edition of its online magazine, encouraging Islamic jihadists to carry out lone wolf attacks on major Western airlines, as well as providing a step-by-step bomb making guide and advice on how to evade airport security.
The English-language Inspire magazine was established in 2010, and is believed to be an Al-Qaeda publication in the Arabian Peninsula. Set up to influence Western jihadists with little or no command of Arabic, the magazine is alleged to be the brainchild US jihadist preacher Anwar al-Awlaki, who was killed in a drone strike in 2011.
Sheikh Nasr Al-Ainsi, writing in the latest edition on Christmas Day, tells readers that 'lone mujahedeen' are the "West's worst nightmare."
The article, "Destination airport, and Guess What's on the Menu?" gives tips to potential jihadists on how to make a bomb, evade airport security and then publicize their actions. The writers also outline potential targets.
First on the list are US carriers, such as United and Delta, followed by British Airways and Easy Jet, Air France and Dutch KLM. The big Arab airlines like Emirates and Qatar Airways and notably absent.
Ainsi also advises causing economic instability by assassinating high-profile business figures like Ben Bernake, chairman of the US Federal Reserve, and business tycoon Bill Gates.
There is also an interview with an extremist called the "AQ-Chef," who says lone wolf attacks are the way forward because "none knows him but Allah. He has no relationship with any group or any individuals."
READ MORE: 'Terrorism exported to Middle East from Europe' – Assad
The AQ-Chef is presumably the top Al-Qaeda bomb maker Hassan Tali Al Asiri, who has a US$5 million bounty on his head.
The desperate rag also advises using a vehicle to run a target over, a method used by two radical converts who hacked British soldier Lee Rigby to death in London in 2012.
There is also praise for former bombers, including Farouk Abdulmutallab, who tried to blow up a plane on Christmas Day in 2009, with explosives in his underwear, and the Tsarnaev brothers who used crude pressure cooker devices in the 2012 Boston Marathon bombings.
Lone wolf attacks are becoming increasingly frequent. In October, Zale Thompson, believed to be an Islamic convert, attacked four police officers in New York with a hatchet, injuring two.
READ MORE: Global terrorism on rise: Fivefold increase in terror-related deaths since 2000
In the same month in Ottawa, Canada, Michael Zahaf-Bibeau, an Islamic convert, fatally shot a Canadian soldier, before a shoot-out ensued in the parliament building where the gunman was shot and killed.
You can share this story on social media: