Would-be Pope assassin lays flowers on John Paul II's grave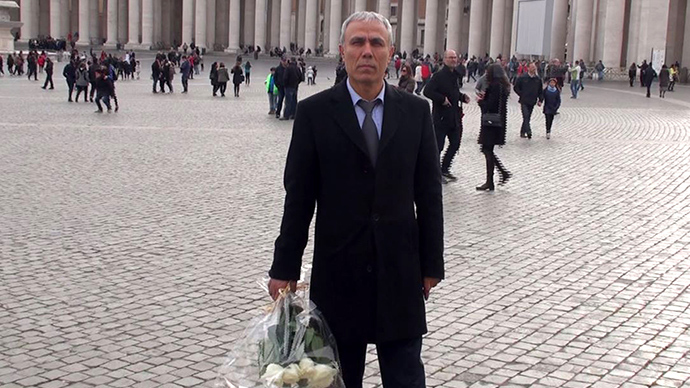 The Turkish man who tried to kill Pope John Paul II in 1981 paid a visit to the late pontiff's grave and laid white roses at the site on Saturday. It was his first visit to the Vatican since the assassination attempt.
Mehmet Ali Agca's visit came on the 31st anniversary of the day that the pontiff came to visit him in a Rome prison to forgive him for the attempted murder. A spokesperson for the Vatican, Father Ciro Benedettini, said that Agca's surprise visit lasted a few minutes.
"I felt the need to make this gesture,"he told police, according to Italian media.
Benedettini noted that there are no legal matters pending against Agca in the Vatican, and he was free to visit.
On May 13, 1981, Agca shot and wounded the pontiff at St. Peter's Square in front of a public audience. In 1983, Pope John Paul visited Agca in prison and later secured his release in 2000.
Agca had been serving a life sentence for the assassination attempt. Upon his release, he was extradited to Turkey, where he served a 10-year sentence for the 1979 killing of a Turkish journalist.
The reformed assassin now lives in Turkey. Last month, he attempted to hold a meeting with Pope Francis when the pontiff visited the country, but was not successful.
Agca has given contradictory accounts of his assassination attempt on the pope, saying first that he acted alone, and later suggesting that he was backed by Bulgarian and Soviet secret services who were unhappy with John Paul II's support of the Polish Solidarity movement.