2 reactors closed after deadly gas leak at hacked S. Korean nuclear plant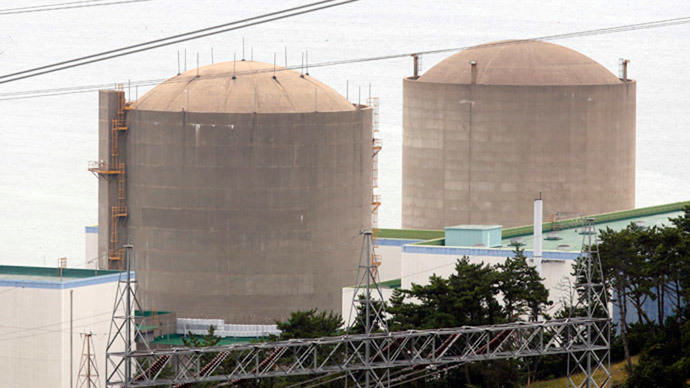 The South Korean labor ministry has ordered the closure of two nuclear reactors under construction, after a toxic gas leak killed three workers. The incident comes in the wake of cyberattacks and threats against the reactor's operator.
READ MORE: S. Korean nuclear plants hacker leaks new data right after president orders security boost

Several government agencies and the police are conducting a probe into the deaths at the construction site of the Ulsan nuclear reactor on Friday.

"We will promptly conduct an investigation and hold accountable those who are responsible (in the incident) if any irregularities are discovered," the head of the Ulsan branch of labor ministry, Yoo Han-bong, said on Saturday, according to South Korea's Yonhap news agency.

Korea Hydro and Nuclear Power Co., which runs the site where the incident happened, says it suspects the deaths were caused by a leak of nitrogen gas from an underground cable.

The two shut down reactors are New Gori No. 3 (99 percent complete and awaiting commission in June) and New Gori No. 4 (98 percent complete and expected to become operational in 2016), about 400 kilometers southeast of Seoul.

The accident comes as the state-run Korea Hydro and Nuclear Power Co. (KHNP), operating the facilities, stays on high alert, following a cyberattack on its computer system and threats of "destruction" by hackers, claiming they can access KHNP's control systems.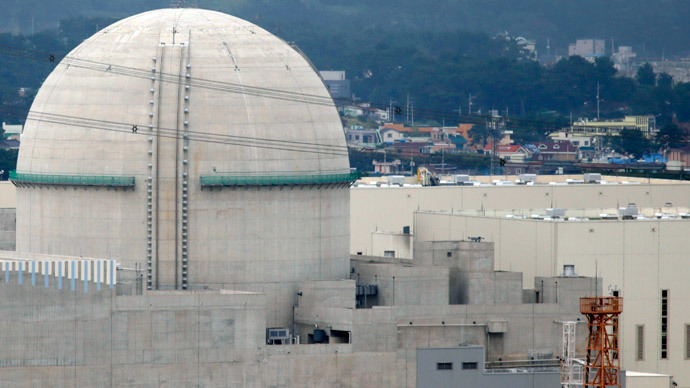 READ MORE: S. Korea nuclear plant hack: 3 reactors demanded closed by Christmas
Choi Hee-ye, a company spokeswoman, said there was no reason to believe that Friday's accident was linked to the cyberattack threats, AP reported.

Since mid-December, hackers have been making public blueprints, manuals and other documents concerning KHNP, who run 23 nuclear plants in South Korea.

They have voiced their demands and threats via a Twitter account called: "President of anti-nuclear reactor group in Hawaii."

They wanted three nuclear reactors shut starting Christmas, and warned: "Residents near the reactors should stay away for the next few months," in case the demand was ignored.

South Korean prosecutors announced on Wednesday they had traced internet addresses used by hackers to a Chinese town and asked Beijing to help in the investigation.

An official close to the case told Reuters they weren't ruling out the involvement of North Korea, currently accused by the US of a cyberattack on Sony Pictures.
You can share this story on social media: