Ex-TEPCO execs unlikely to be indicted over Fukushima meltdown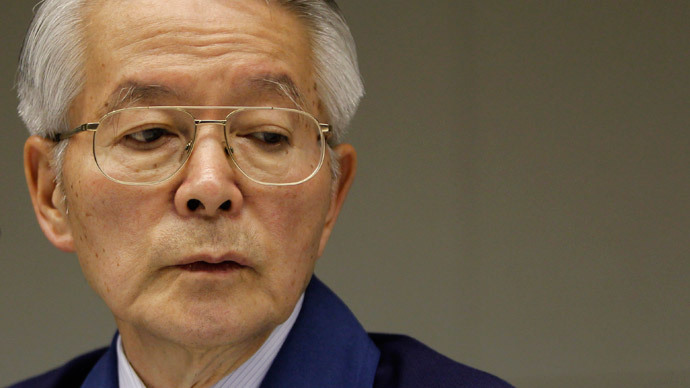 Japanese prosecutors are expected again not to indict senior executives of the utility operating the Fukushima nuclear power plant with negligence over the facility's devastation in the 2011 quake and tsunami disaster.
The three former officials of Tokyo Electric Power Co. (TEPCO) are Tsunehisa Katsumata, 74, company chairman at the time of the disaster, and two former vice-presidents – Sakae Muto, 64, and Ichiro Takekuro, 68.
The Tokyo District Prosecutors Office has been investigating the case after a citizen's panel ruled in July that the three former senior officers should be indicted over their handling of the aftermath of the quake and deaths and injuries caused by it.
The final decision of the office is expected early next year, but according to Kyodo news agency and the newspaper Yomiuri the three former executives would not face charges.
Last year prosecutors declined to charge more than 30 government and TEPCO officials with negligence in responding to the disaster.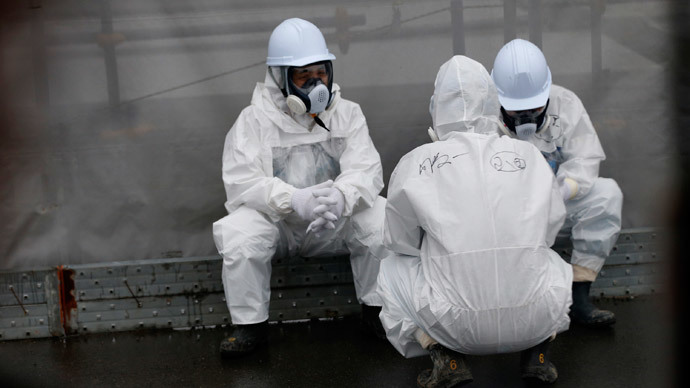 If the prosecutors decide again not to press charges, the panel called Prosecutorial Review Commission (PRC) can overrule that, if eight of its 11 unidentified members vote for it.
Such panels are a rarely used feature of the Japanese legal system. They were introduced in 1948 as a mechanism to curb negligence. PRCs are similar to grand juries, but their decisions were non-binding until 2009, when their authority was increased by new legislation.
TEPCO itself is facing a number of lawsuits demanding to pay damages relating to the Fukushima disaster. In a first ruling of this kind, a court in August ordered the company to pay $500,000 to a Fukushima Province resident, whose wife suffered severe depression in the wake of the nuclear incident and committed suicide. Before the ruling the company reportedly settled several similar cases out of court.
READ MORE: Fukushima suicide: TEPCO must pay widower $500,000 in landmark court ruling
The Fukushima nuclear incident was the worst ever after Chernobyl. The Japanese government and TEPCO are expected to be dealing with its consequences for decades to come, as the crippled facility and melted reactors are being contained and the surrounding areas decontaminated from radiation.
READ MORE: Fukushima dismantling crew removes 400 tons of spent fuel from crippled reactor
The incident caused few injuries, especially compared to the quake and tsunami disaster that caused it, but it forced some 300,000 people to be evacuated and left a messy legacy of health risks and public fear of nuclear power, which forced a long-time freeze of Japan's nuclear industry.