Fukushima dismantling crew removes 400 tons of spent fuel from crippled reactor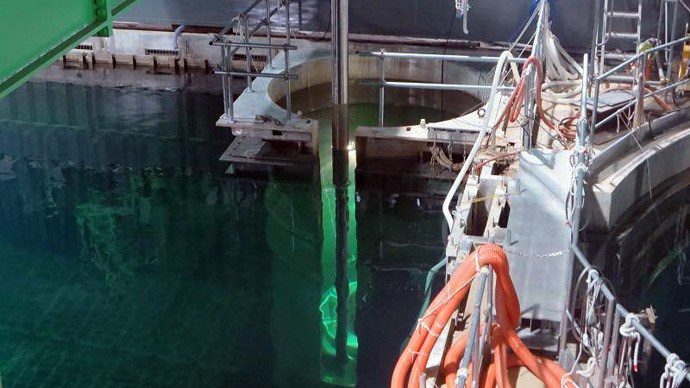 The first of four sets of spent nuclear fuel rods has been removed from a damaged reactor building at Japan's Fukushima power plant, scoring a major success in an effort to dismantle the quake and tsunami-wrecked facility.
The 1,331 spent fuel rod assemblies weighting some 400 tons have been recovered from the upper levels of the Reactor 4 building after a year-long operation, a spokeswoman for Fukushima operator TEPCO reported on Wednesday. The last 11 assemblies were removed on Tuesday.
The recovered assemblies were placed in a storage pool at ground level of the plant, the company said.
TEPCO is still to remove 180 rod assemblies that haven't been used at the reactor and are considered less dangerous because, unlike the spent fuel, they have not been irradiated. Some of the unused rod assemblies are already in the new storage pool. The task is expected to be completed by the end of the year.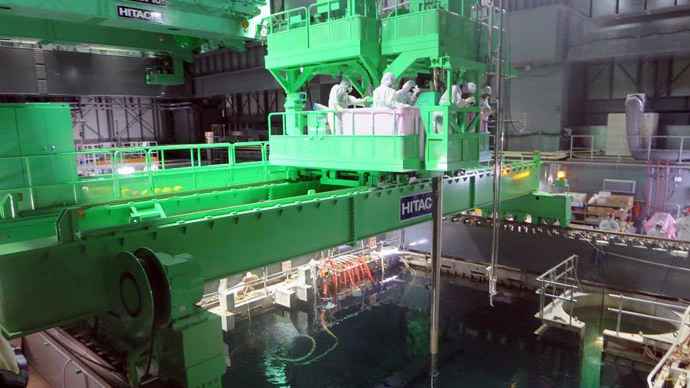 Three other reactor buildings are holding almost 1,400 fuel assemblies in storage pools, and they must be recovered too. The operation started with Reactor 4 because it was damaged most in the March 2011 disaster due to a series of hydrogen explosions inside the building and is in danger of collapsing.
The operations at Reactors 1, 2 and 3 would be more difficult, because unlike Reactor 4 they were operational at the time of the disaster and experienced meltdowns, resulting in higher levels of radioactive contamination.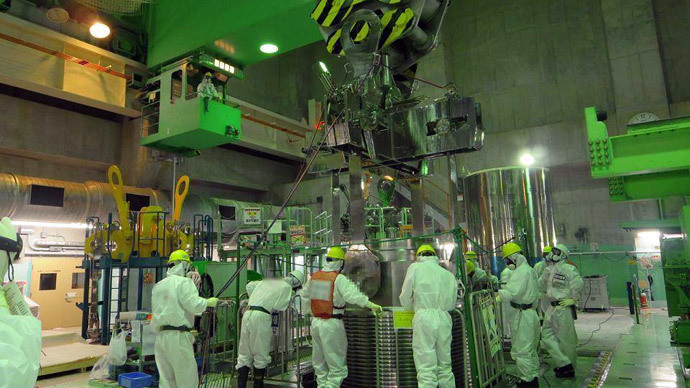 TEPCO plans to start removing fuel from Reactor 1 in 2019, two years later than originally planned. At the moment preparations for the removal are underway, with the operator recently removing the canopy over the building to allow debris removal.
The utility is surveying the interior of the Reactor 2 building and removing debris at the Reactor 3 using remote-controlled robots.
After dealing with the fuel, the most difficult task may be addressed – the recovery of reactor cores. The unprecedented operation may start in 2025, five years after initially planned.