Oil for peace? China to send 700 peacekeepers to S. Sudan, signs energy deal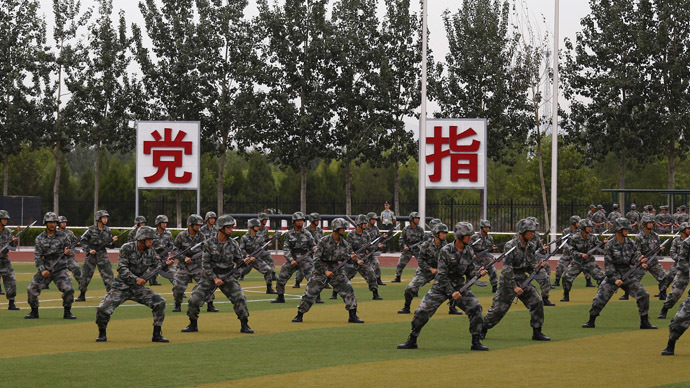 China has announced it will deploy a 700-strong infantry battalion in South Sudan at the beginning of 2015. It comes as the war-torn African country signed an agreement with Chinese petroleum giant CNPC to boost oil production.
China's Central Military Commission and President Xi Jinping approved a plan to send an infantry battalion, including 121 officers and 579 soldiers, among them female soldiers, to the UN peacekeeping mission in South Sudan on Monday, Xinhua reported Monday.
It's the first time China has sent infantry troops to take part in a UN mission, as previous Chinese peacekeepers were primarily engineers, medical and transportation workers, and security guards. The first 180 troops will fly to South Sudan in January, with the rest going in March to perform patrol and security duties in the capital city, Juba.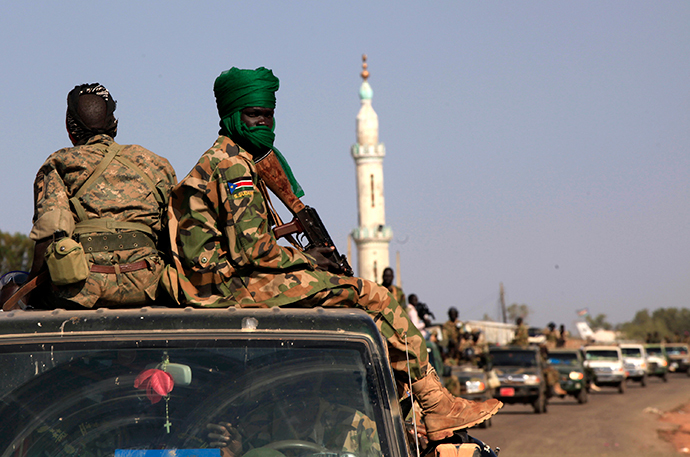 The battalion will be equipped with drones, armored infantry carriers, antitank missiles, mortars, light self-defense weapons, bulletproof uniforms and helmets, among other weapons "completely for self-defense purpose," commander Wang Zhen said, Xinhua reported.
The deployment comes as CNPC has signed an agreement with oil-rich South Sudan to "stabilize and increase crude output" in the three blocks in the northeastern African country, officials said Monday, the Wall Street Journal reported.
"CNPC will … work with the operators of three blocks to increase crude production in South Sudan, and provide relevant training to the technicians from the Ministry of Petroleum and Mining," the company said in a statement.
Oil production has fallen by one-third since a civil war broke out in the country last December, after President Salva Kiir accused the then-Prime Minister Riek Machar of plotting to overthrow him.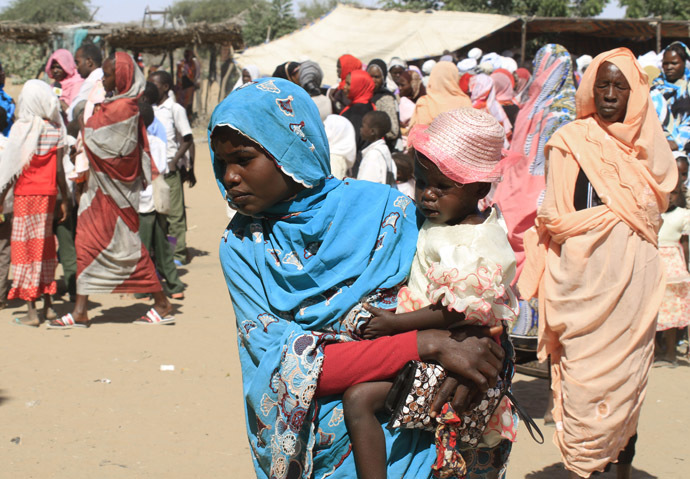 The world's youngest state, which seceded from Sudan in 2011, has divided into two camps, with tit-for-tat violence claiming thousands of lives. Widespread fighting fueled by rebels and military groups, and lack of funds with the lowest oil price in the world, according to traders, also left at least 4 million people at risk of famine.
This month human rights activists published lists with the names of 10,000 casualties that included "farmers, traders, men in uniform, including UN peacekeepers, but the majority of the victims on the list are civilians and young people, demonstrating that South Sudan has lost so much of its human capacity and potential."
The UN Mission in South Sudan (UNMISS) was founded in July 2011. It was prompted by the country's succession from Sudan and the referendum that declared its independence. As of October, the mission comprised over 10,000 troops from all over the world.
Seventy-five percent of all the former Sudan's oil is located in South Sudan, and both states continue to claim the reserves.
You can share this story on social media: