Run, Santa, Run! Charity race raises funds for Christmas presents for ill children (VIDEO)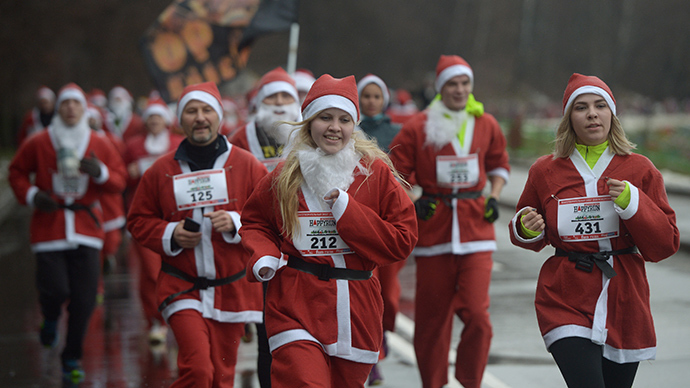 Around 500 people dressed as Santa and his Russian cousin, Father Frost, ran in a charity race dubbed the 'Happy Run' in Moscow to support sick children in need and help their families buy Christmas presents for kids.
Bright, white bearded smiles overshadowed the damp, cold Moscow weather as participants, both young and old of all genders took on the 5 km and 10 km track at Gorky Park in the center of the capital.
For those who wanted to contribute to the good cause but refused to run, organizers created the "lazy" category where participants donated 300 rubles to watch the race on the sidelines. Those brave in spirit and physical stamina were supplied with Santacostumekits to take part in the race.
The event was organized by the hospice charity fund Vera (Faith), a non-profit organization dedicated to supporting ill children and their families. The foundation says that all the raised funds will go to sick children with part of donations to be spent on Christmas and New Year presents.