Italy to spend €200K on seismic-proof plinth for Michelangelo's David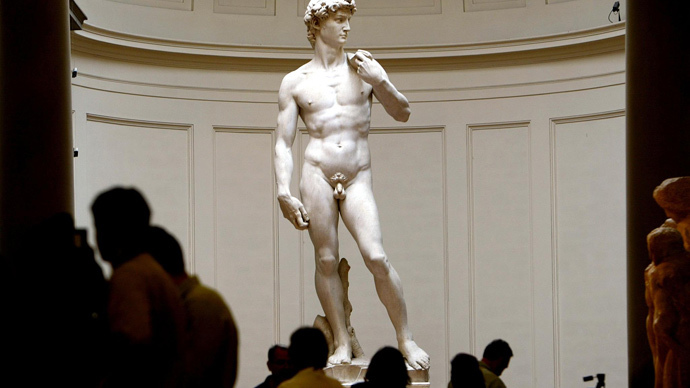 Michelangelo's David will be given a special, anti-seismic plinth worth 200,000 euros, to protect it from earth tremors in Florence. Safety concerns were raised following 250 tremors that rattled the region in the past few days.
The region around Florence has been recently at the epicenter of small quakes, according to the National Institute of Geophysics and Volcanology. Fears escalated Friday when two of the strongest shocks hit between Florence and Siena, measuring 3.8. and 4.1 on the Richter scale. Many others, recorded early Saturday, ranged between 3 and 3.5. No one was hurt in the tremors, AFP reported, as fire fighters reported only minor structural damage about 30 kilometers south of Florence.

To stay on the safe side, several hundred residents in the area opted for sleeping in campers, tents or their cars Friday night rather than staying at home, local media reported.

On Saturday, Italian Culture Minister Dario Franceschini declared that the state would earmark 200,000 euros ($245,000) for Michelangelo's anti-seismic plinth.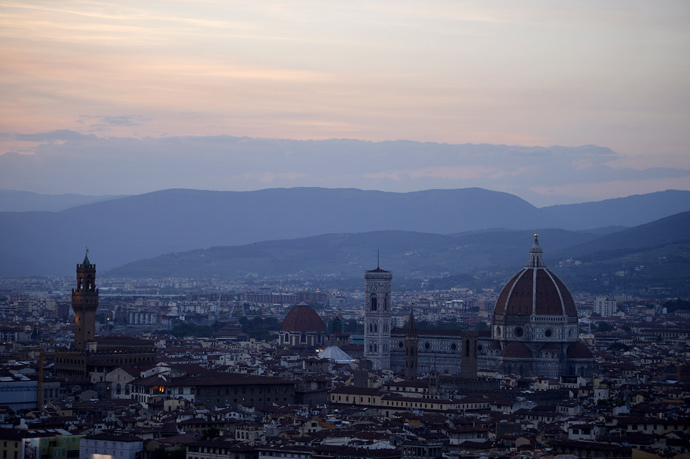 "A masterpiece like 'David' must not be left to any risk,"
Franceschini said in a statement.
A study by Italy's National Research Council revealed in late April that the iconic 500-year-old Renaissance statue could collapse if micro-fractures within David's ankles expanded.
"Even if there is an earthquake of 5.0 or 5.5 on the Richter scale, Florence will stay in one piece. And David would be the last to fall,"
a spokesman for Florence's museum authority, Marco Ferri, told AFP this spring.
The director of Florence's Accademia Gallery which houses the statue, Angelo Tartuferi, told ANSA news agency earlier this week that the seismic-proof platform could be ready within the year.
The last major earthquake hit Italy in April 2009. A 6.3-magnitude jolt killed 309 people in the central town of L'Aquila, some 300 kilometers from Florence, and was preceded by several weeks of minor shakes.
The biggest quake in recent history in the Florence region goes back to 1895, when a 5.4-magnitude tremor caused serious damage to the north of the city.