Vertigo-inducing NASA video shows Orion hurtling through Earth's atmosphere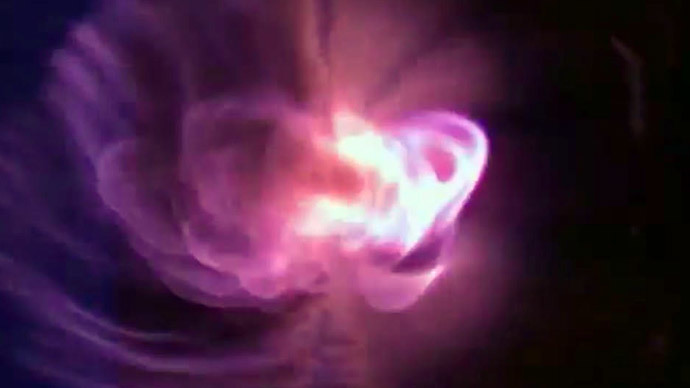 A new NASA video gives a glance of what an astronaut could see from a spacecraft while rushing down through our planet's atmosphere. The recording presents the last 10 minutes of the Orion's test flight – before the final splash into the Pacific Ocean.
The stunning footage, revealed on Friday, provides a taste of a breathtaking journey of about 1,000 kilometers through the Earth's atmosphere – with bursts of plasma and patches of clouds, flashing upward to the blue sky.
As Orion's heat shield interacted with the atmosphere, it created plasma with the peak heating around two minutes after the entering into the atmosphere. With the temperature rise to 2,200 C, plasma marvellously changed its color from white to yellow, then to lavender and to magenta.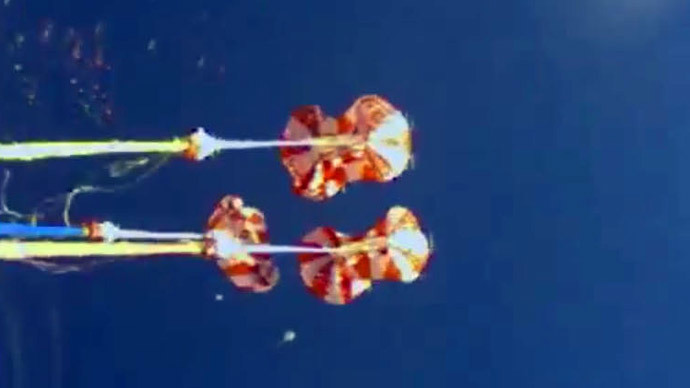 Nearly seven kilometers above the Ocean, Orion's parachutes were deployed. The touchdown of the unmanned vehicle, that had travelled 5,800 kilometers into space, occurred in the Pacific Ocean approximately 950 km southwest of the California port city of San Diego at 11:29 a.m. EST on December 5.
"We really pushed Orion as much as we could to give us real data that we can use to improve Orion's design going forward," Mark Geyer, Orion program manager, said in a statement.
During the two-orbit, four-hour flight many of Orion's systems were tested: avionics, altitude control, parachutes and the heat shield. Now the spacecraft, which is capable of carrying up to four astronauts, will be inspected by engineers.
Here's a #spacevine for the history books. #Orion launch as seen from the #DeltaIV Fixed Umbilical Tower. https://t.co/2qk4wo5v9R

— NASA Kennedy / KSC (@NASAKennedy) December 6, 2014
According to NASA, the Orion Multi-Purpose Crew Vehicle "is built to take humans farther than they've ever gone before." In the future, as planned, it will be launched from the Space Launch System, NASA's new heavy-lift rocket, that will be able to send humans to asteroids and even Mars. The flight of the next Orion capsule is planned for 2018.
You can share this story on social media: