BlackBerry & Boeing make self-destructing 'black phone'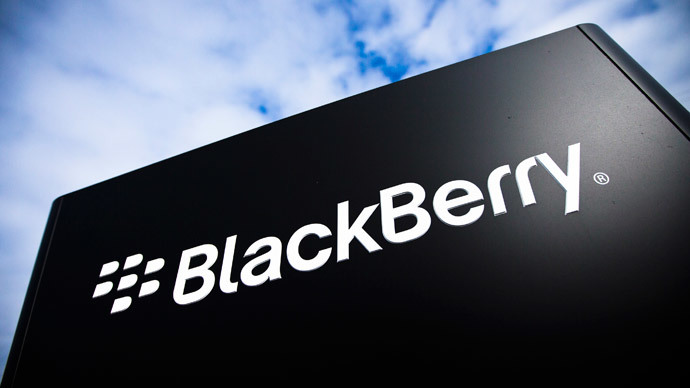 Boeing has joined forces with BlackBerry to develop a high-security 'black phone', running on Android software. Designed for government agencies, it will encrypt calls, as well as destruct all its data if it is tampered with.
Boeing, the American airplane maker and defense contractor, is already working on the so-called black phone, the Canadian mobile technology company's chief executive said Friday.
"We're pleased to announce that Boeing is collaborating with BlackBerry to provide a secure mobile solution for Android devices utilizing our BES 12 platform," BlackBerry CEO John Chen said at a conference call.
"That, by the way, is all they allow me to say," he added.
However, the secret development was unveiled by Myce website, citing an FCC filing for it earlier this year.
According to the filing, the black phone will feature a HDMI port to allow it to be connected to a TV, as well as USB, WiFi and Bluetooth. The dual-sim phone will support GSM, WCDMA and LTE, using micro SIM cards. What's more, the 170-gram phone with a 13.25 mm-thick body can be custom configured to connect with biometric sensors, such as fingerprint scanners, and satellites.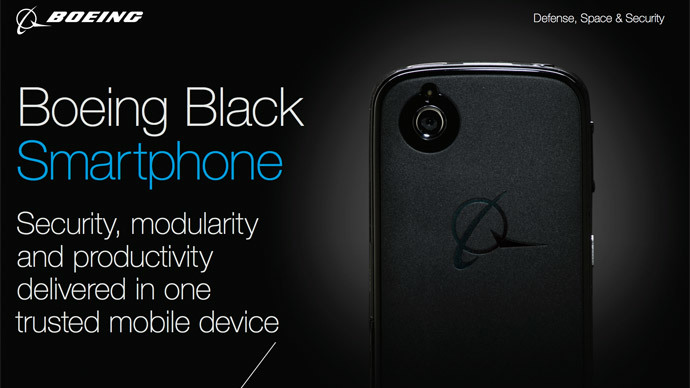 The target group of Boeing's black phone is those officials and executives who need to be sure of the security of their communications and data. Boeing is set to sell the smartphone only to "approved" purchasers, which will only include "government agencies and companies engaged in contractual activities with those agencies that are related to defense and homeland security".
Even if approved, the purchasers will have to sign a purchase agreement, which, as Boeing writes in the filing, "specifically designates and protects as 'proprietary information' the components, hardware, product software, applications, functionalities, or internal structure or workings of the product."
READ MORE: Former NSA attorney blames Blackberry's demise on encryption
As planned, the phone will have "no serviceable parts … and any attempted servicing or replacing of parts would destroy the product."
According to Boeing, "Any attempt to break open the casing of the device would trigger functions that would delete the data and software contained within the device and make the device inoperable."
Boeing, whose sales of military hardware have slowed amid Pentagon budget cuts, has already begun offering the phone to potential customers, according to Reuters.
You can share this story on social media: