Miss World drops bikini round, stressing 'beauty with purpose'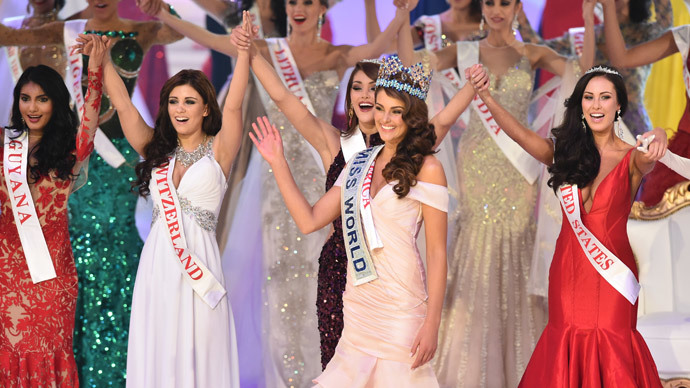 The Miss World pageant is to ditch the bikini round after 63 years as the organizers say that this is not the path the contestants are trying to take and it doesn't reflect the idea of "beauty with a purpose."
Since 1951, when Kiki Hakansson won Miss World and was crowned on stage in a bikini, the swimsuit round has been a major part of the competition.
"The organization has decided to take itself out of the swimsuit world because it isn't the path they're trying to take," said Chris Wilmer, the national director of Miss World America/Miss United States organization, ABC News reported.
"It's not just a beauty contest, it's 'beauty with a purpose.' There didn't seem to be a purpose to have the swimsuit."
In 2001, Miss World organizers decided no longer to conduct this part of the beauty pageant on stage but instead do a private photo-shoot called "beach fashion," so that contestants no longer had to parade in front of an audience.
Earlier this week, the 74-year-old chairwoman of Miss World, Julia Morley, announced that this will also now go.
"I don't need to see a woman just walking up and down in bikinis. It doesn't do anything for the woman. And it doesn't do anything for any of us," she told Elle magazine.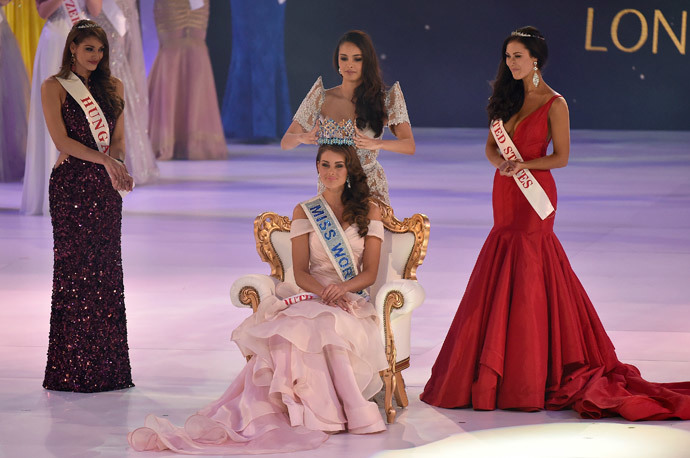 READ MORE: Venezuelan beauty queen among six killed in continuing protests
Wilmer, the national director of Miss World America and Miss United States, said that Miss World should be more like an ambassador, rather than a beauty queen.
"Miss World should be a spokesperson who can help a community. She's more of an ambassador, not a beauty queen. Its more about the outreach and what a woman could do with a title like Miss World," Wilmer said.
Miss World also features a fashion round, a talent round and a sports round and since 1979 there has been a "beauty with a purpose round" where contestants do charity work.
But feminists and women's rights activists have given the announcement a lukewarm reception and think the whole competition should go, however.
READ MORE: Miss World organizers vow to foil radical Islamist protests at Bali final
"The fact that the organizers have removed the swimsuit round shows that the organizers are reflecting on how women are viewed. However, it doesn't change the fact that Miss World is a beauty pageant and that it is a fundamentally sexist institution," Emily Sawyer, of the London feminists network, told The Telegraph.