The US is behind the current drop in oil prices – Bolivia's president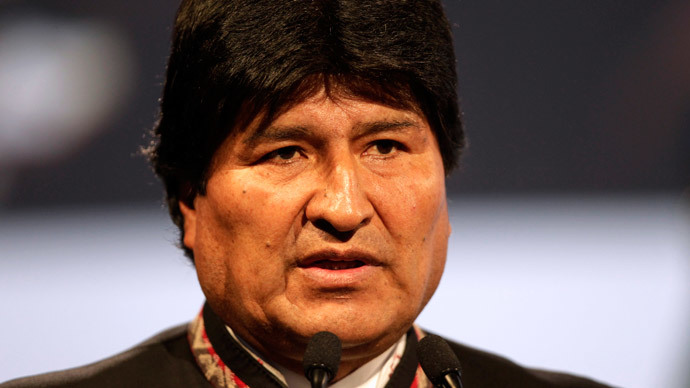 The US is behind the current drop in oil prices as it is aiming to undermine the economies of large petroleum producers Russia and Venezuela, Bolivian President Evo Morales told RT.
In his interview with RT's Spanish-language channel, Morales said that it's was "a pity" that Washington remains on a "wrong course" by continuing to use sanctions against its political rivals.
"[The US thinks] we are living 200, 300 or 500 years ago, instead of today. But all the past should remain in the past. The US should realize this," he told RT's Spanish channel.
America is acting like other large empires did for centuries as they "disseminated strife and hatred inside and outside, wishing to establish political control over other nations and to plunder them economically," Morales said, in an apparent reference to the Spanish conquistadors' invasions of Latin America.
The Bolivian president also slammed Europe for being "US accomplices" in implementing sanctions worldwide.
"We must think of a way to liberate Europe, and just think that they used to be invaders of our countries," he said.
Morales said that President Obama "should stop imposing sanctions" and pay more attention to America's internal problems, such as "abolishing capital punishment, or to think of new laws to combat racial discrimination."
He described the US president a "discriminated Afro-American" who himself is "discriminating against migrants."
"Of course, now that America can't overthrow a president by a violent military coup, it starts to view the option of economic sanctions. I am sure that the oil prices plunge was provoked by the US to undermine the Russian and Venezuelan economies. This is my opinion," Morales said.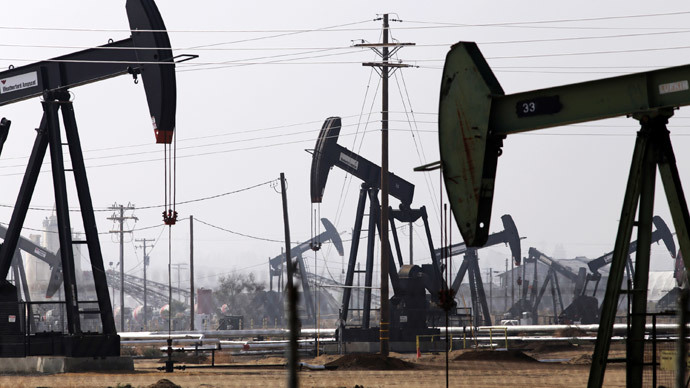 He urged Moscow and Caracas to "join their efforts" in countering Washington's "aggressive policies."
READ MORE:Fitch slashes Venezuela rating to pre-default level
Morales said that current oil prices, which have reached their lowest since 2009, are the result of "temporary difficulties."
"I am sure the US aggression related to oil price cuts will not last long. Is $60 per barrel a feasible price? Washington is not interested in this. All the US is interested in is an economic assault on some countries to overthrow their presidents. But they will not succeed in this task," he said.
The oil price has fallen from $100 per barrel in June to $60 per barrel in December, due to a drop in global demand and increased oil production in the US.
Many observers believe that low oil prices and Western sanctions imposed on Moscow over its union with Crimea and alleged involvement in the Ukrainian crisis have delivered a painful blow to Russia's economy.
A decline in confidence in the country's economy prompted investors to sell off Russian assets, which in turn saw the ruble plunging over 40 percent against the dollar since the start of the year.
You can share this story on social media: