German troops to stay in Afghanistan in NATO-led mission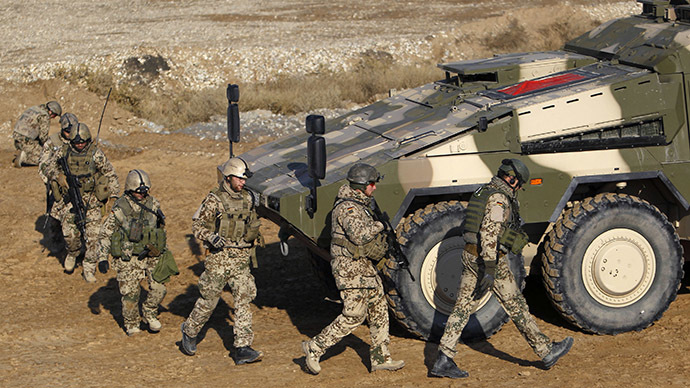 German MPs have approved a resolution to extend the country's troops in Afghanistan as part of a NATO-led training and advisory mission.
Plans for foreign military missions, which require parliamentary approval, received 473-102 votes with 18 abstentions to support the deployment of up to 850 German troops to Afghanistan as part of the "Resolute Support Mission" for a period of one year, DPA news agency reported. The mission is to commence at the start of the year.
The NATO mission, designed to train, advise and assist Afghan security forces post-2014, flows from the Status of Forces Agreement that NATO signed with the government of Afghanistan on September 30.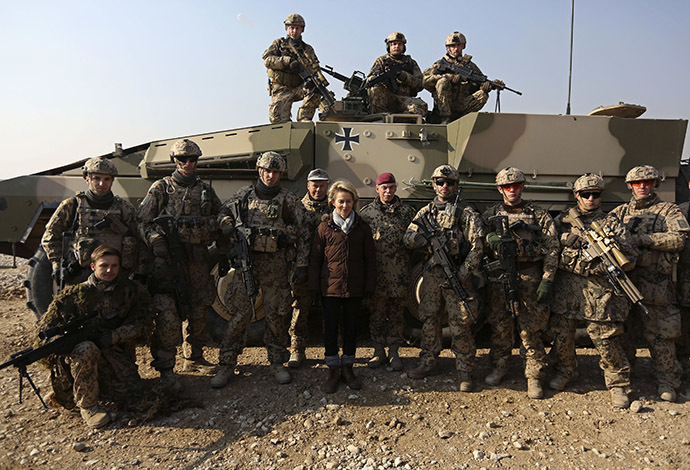 The Resolute Support Mission is expected to consist of some 12,000 troops. While other NATO countries will contribute to the mission, the large majority of these troops will be from the US.
At its peak Germany contributed more than 5,000 soldiers to NATO efforts in Afghanistan, but currently deploys 1,183 soldiers as part of the security mission that ends January 1. Some 55 German soldiers have being killed in combat.
Afghanistan's 350,000-strong military and police forces are facing tough challenges in battling the Taliban. Earlier this month German Chancellor Angela Merkel promised to support Afghan President Ashraf Ghani.
"Germany has a responsibility, especially for security in northern Afghanistan," Merkel said, adding that economic interests are also important.
On December 6, German Foreign Minister Frank-Walter Steinmeier in a meeting with Ghani also confirmed Merkel's message, as he announced that Germany will invest €430 million in civil reconstruction until 2016.