EU introduces 'discriminatory' sanctions on Russia's Crimea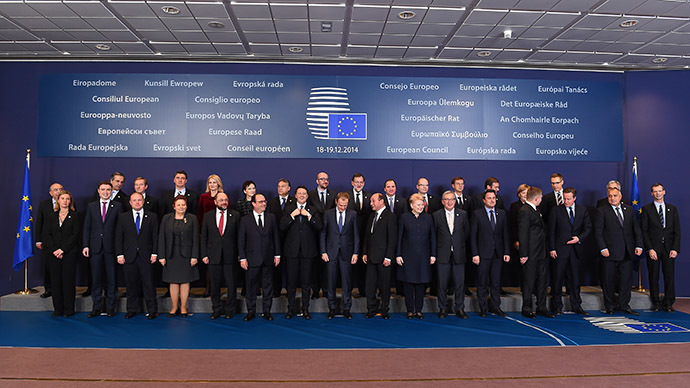 Having slapped Crimea and Sevastopol with new investment restrictions, the EU stopped short of introducing new sanctions against Russia's mainland, with political heavyweights including France and Germany cautiously hinting at possible policy reversal.
The EU summit in Brussels, hosted by European Council President Donald Tusk, has abruptly ended half a day earlier than planned with European leaders opting against introducing a new set of sanctions on Moscow. While a number of delegations spoke in favor of new measures, the bloc's political heavyweights urged caution.
READ MORE: Obama signs Russia sanctions bill, no plans to use it for now
The EU's new foreign policy chief Federica Mogherini warned that imposing more sanctions on Russia may hurt the European economy even further.
"The fact that Russia is in a difficult situation from a financial point of view is not good news, not for the Russian citizens, not for Ukraine and not for Europe and the rest of the world," Mogherini said in Brussels.
German Chancellor Angela Merkel, whose country's financial and industrial might serves as a pillar of the EU, urged members to place more trust in Russian President Vladimir Putin.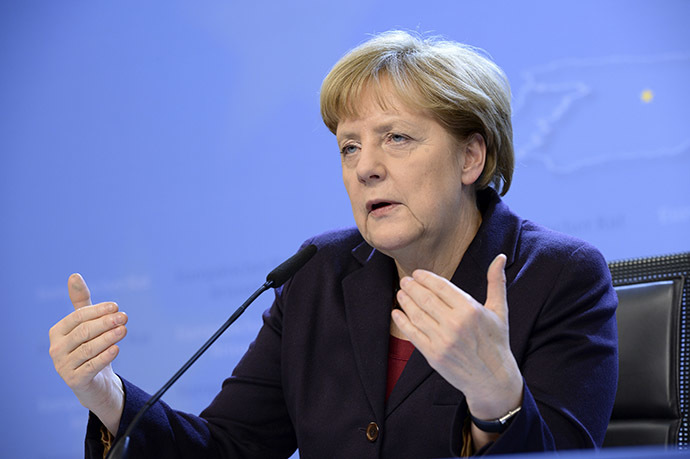 "If [the Russian President] says he is committed to the territorial integrity of Ukraine, we have to trust his word and work on it," Merkel said after the EU summit in Brussels, referring to the recent telephone conversations with the leaders of Germany, France and Ukraine.
READ MORE: Putin, Poroshenko, Merkel, Hollande affirm urgent need for dialogue, ceasefire in Ukraine
French President Francois Hollande, another EU heavyweight who has been lobbying to ease sanctions, said the economic blockade might be lifted if Ukraine's territorial integrity is respected.
If Moscow cooperates on Ukraine, Hollande said, "then there is no need for new sanctions – on the contrary, in that case we should think about how we, too, could begin to de-escalate."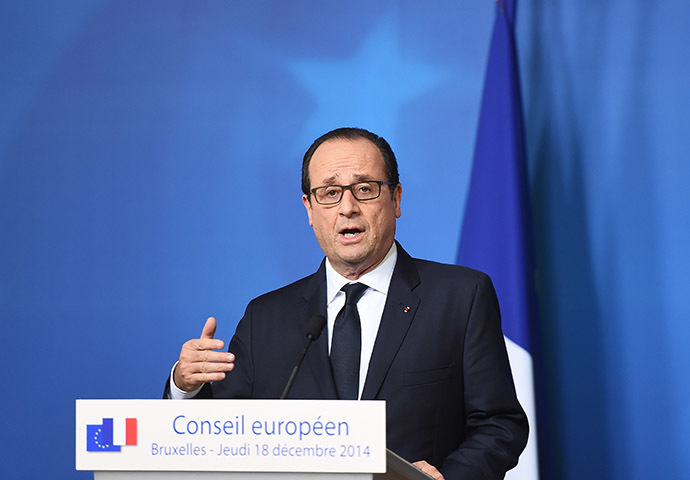 Yet some of the participants, especially the new EU president Donald Tusk spoke out harshly against easing sanctions, calling Moscow a strategic problem.
"In fact Russia is today our strategic problem, not Ukraine," the former Polish prime minister told a news conference. "The biggest challenge today is the Russian approach, not only to Ukraine but also to the EU."
Lithuanian President Dalia Grybauskaite defended the EU's policy, saying that the Russian economy is already suffering which serves as proof that "sanctions are starting to work."
'Crimea is part of Russia, politicized discrimination unacceptable'
Earlier in the day the EU imposed "substantial" new sanctions on investment, services and trade with Crimea and Sevastopol that became a part of Russia following the March referendum. The fresh measures prohibit EU entities from purchasing real estate in Crimea or financing Crimean companies. Oil and gas exploration and tourism in the Russian Black Sea region were targeted.
The measure was condemned by the Russian Foreign Ministry, which reminded that Crimea is part of Russia and warned of an adequate response.
"We would like to remind the EU about our lawful right to adequately respond to its so-called restrictive measures against all Russian individuals and legal entities without exception," the ministry said in a statement.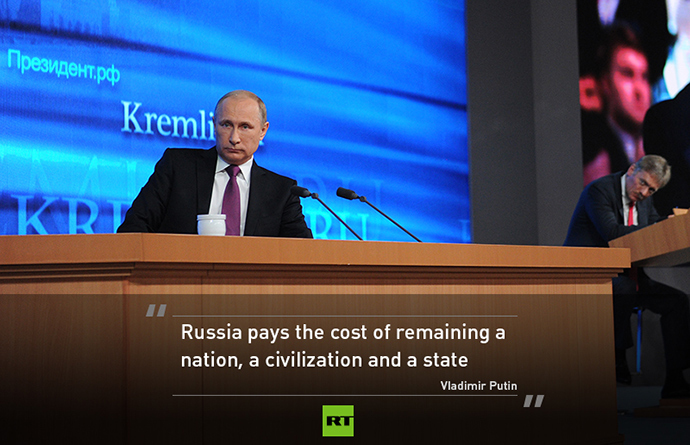 Moscow reminded that it is time for EU officials to realize that Crimea and Sevastopol are now an inalienable part of Russia. "Any kind of discrimination against the residents of Crimea and Sevastopol for politicized reasons is unacceptable," the ministry stressed.
READ MORE: Western nations want to chain 'the Russian bear' – Putin
Earlier in the day, during a live multi-hour Q&A session, President Putin stated that sanctions and troubles of the Russian economy had nothing to do with the reunification with Crimea, and that even if "the Russian bear" started "sitting tight… and eating berries and honey," Western partners would seek to "chain" and "rip out its teeth and claws."
"It's not payback for Crimea," Putin said. "It's the cost of our natural desire to preserve Russia as a nation, a civilization and a state."
You can share this story on social media: