Assange: US prosecuting Barrett Brown for quoting assassination threats against me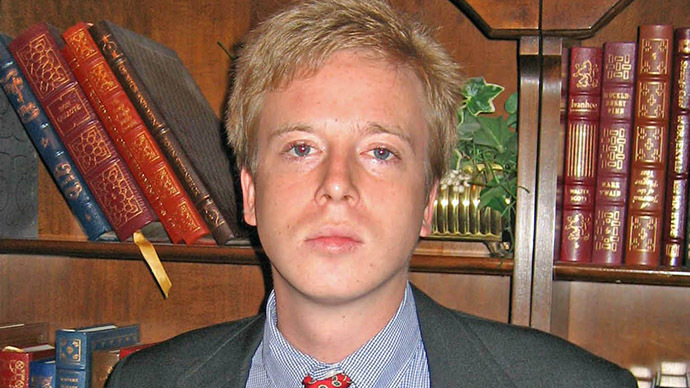 The charges against journalist and activist Barrett Brown, accused of threatening an FBI agent, are partially based on his quoting another person's threat to assassinate the WikiLeaks founder, Julian Assange said.
Brown, 33, whose sentencing was delayed until January on Tuesday, faced federal charges including computer-related crimes, obstruction of justice and publicly threatening an FBI agent performing his duty. He's now looking at up to eight years in prison for aiding hackers in breaching corporate computers, after pleading guilty in April to being an accessory.
The accusations stem from Brown's sharing of a link to a trove of files hacked from the servers of HBGary Federal and Stratfor, security intelligence firms and government contractors, in 2012, his other involvements with 'hacktivism' groups, and his actions during and after an FBI raid on his apartment and the home of his mother in March 2012.
READ MORE: Govt moves to keep Barrett Brown case secret as sentencing looms
Assange took Brown's case personally. Project PM, a tool Brown created to help with collaborative research of leaked documents by journalists and rights activist, was a joint project with WikiLeaks. Millions of Stratfor emails from the hack were published by the whistleblower site after the hacker collective LulzSec illegally obtained and shared it with them.
"The situation… involves me personally and the work of WikiLeaks," Assange wrote. "Barrett Brown's 'Hunter S. Thompson' style, his public lampooning of the US security state and his defense of WikiLeaks and [hacking group] Anonymous did not win him friends in the US administration and soon enough the FBI was looking for any excuse to take him down."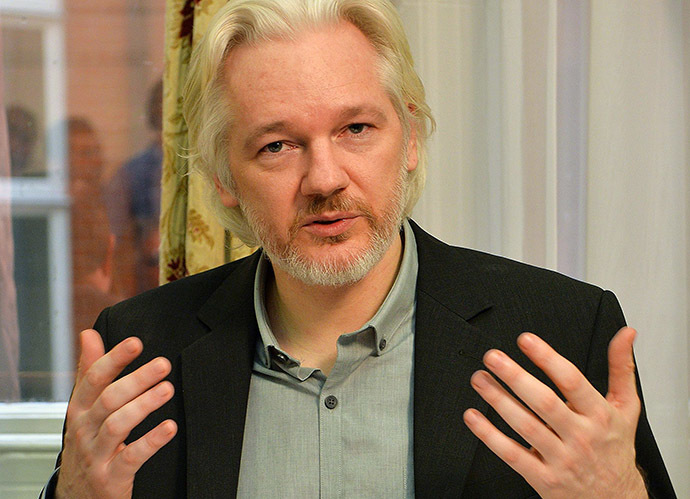 Assange, who is now living in Ecuador embassy in London to escape what he calls a US-led hunt for him, says Brown was charged as a "direct result of his journalistic work, and for threatening a Federal agent after the FBI, who [sic] conducted searches in his house on March 6, 2012, threatened to charge his mother unless he handed over his source material, which she hid in the kitchen.
"The most serious claim against Barrett Brown is that six months after the March 6, 2012, FBI raid on his mother's address, he tweeted 'illegally shoot the son of a bitch'," Assange states in reference to Fox News host Bob Beckel, who called for Assange's assassination by the US government.
"We've got special op forces. Dead men can't leak stuff. This guy is a traitor, he's treasonous, and he has broken every law of the United States," Beckel said in December 2010 in Fox Business show 'Follow the Money'. "I am not for the death penalty, so there's only one way to do it: illegally shoot the son of a bitch."
Assange criticized a Federal Court gag order against Brown and his defense team, which forbade them to discuss the case in public.
"Neither the defense nor the government can state their case to the public while Barrett Brown rots in jail awaiting his sentence – except to repeat the formal charges made by the government. Neither the greatest king nor the most destitute beggar may sleep in a box on the street. Fair's fair!" Assange concluded.
You can share this story on social media: