'Crucifixed': Fascist-era law used against gay teacher in Italy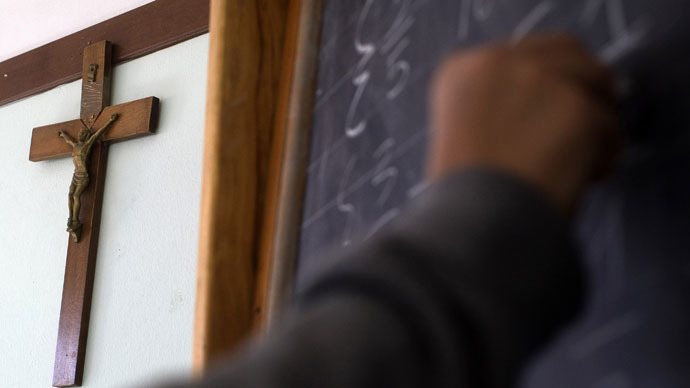 An Italian teacher has been given an official warning after removing a crucifix from his classroom wall to protest "homophobic statements" by the Catholic Church. Administrators cited a fascist-era law, demanding that the crucifix be put back.
Professor Davide Zotti, a philosophy teacher in a state school in the city of Trieste, northeast Italy, took down the crucifix in October, saying that he was offended by anti-gay statements by Cardinal Camillo Ruini and the church's homophobic stance.
"I exercised by right and my duty to defend the secular nature of the state I work for," Zotti wrote on his Facebook page.
School management issued Zotti, who is gay, with an official warning November 24, and demanded that he put the crucifix back on the wall.
Italy's Union of Rationalist Atheists and Agnostics (UAAR) slammed the school's decision, calling it "stupefying."
"It is stupefying that, in 2014, a state school cannot find a better way of imposing the crucifix than resorting to a fascist rule," the union said in a statement, AFP reported.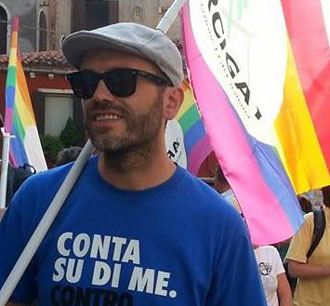 After a meeting called by the Regional School Office on December 1, the crucifix was replaced on the wall, Italian media reported.
Catholicism lost its status as Italy's official religion in 1984, and there is controversy that laws dating from fascist dictator Benito Mussolini's rule are still applied in the country.
In 2009, an Italian mother took a case to the European Court of Human Rights (ECHR), demanding the right for her children to have a secular education. The court ruled against the presence of crucifixes in classrooms on that occasion.
"The compulsory display of a symbol of a given confession in premises used by the public authorities… restricted the right of parents to educate their children in conformity with their convictions" and that it restricted the "right of children to believe or not to believe," the ECHR said in its ruling at the time.
The ECHR finding contradicted previous rulings by Italian courts in 2005 and 2006, which allowed the displaying of crucifixes in classrooms at Italian state schools.
You can share this story on social media: