US destroying foundation of cooperation: Moscow slams 'anti-Russian' Ukraine bill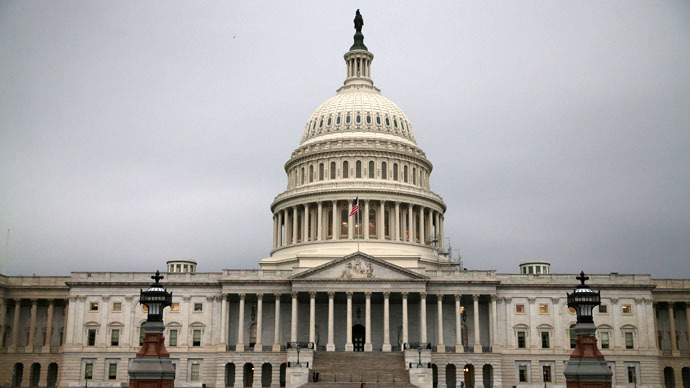 Russia's Foreign Ministry has decried the US Senate-backed Ukrainian support bill as "anti-Russian" in a statement released on Friday evening. It says that Washington is seeking to "destroy cooperation" between the two nations.
The bill, titled,"An act to support freedom in Ukraine in 2014", would provide Kiev with weapons, millions of dollars in military assistance, and other forms of aid, in addition to imposing further sanctions on the Russian defense sector.
Deeply critical of the move, the Foreign Ministry has accused Washington of refusing "to abandon outdated phobias about Russia" and wanting to "turn back time."
The Ministry criticized the bill as overtly confrontational, saying that "Washington has, once again, levelled baseless accusations against Russia and threatened us with new sanctions."
The US Senate voted unanimously in favor of the bill on Thursday. Senator and co-author of the bill, Bob Corker, said that unanimous Senate support for the bill shows "a firm commitment to Ukrainian sovereignty and to making sure Putin pays for his assault on freedom and security in Europe."
The Foreign Ministry called on members of Congress "to abandon their illusions on the efficacy of sanctions in their heated campaign against Russia."
"We will not submit to blackmail. We will not cede our national interests. And we will not tolerate interference in our internal affairs," the statement reads.
Ukrainian lawmakers, who had been pressing the West for military aid for months, welcomed the bill, calling it a "historic decision."