Celibacy could cause child abuse, landmark Catholic report admits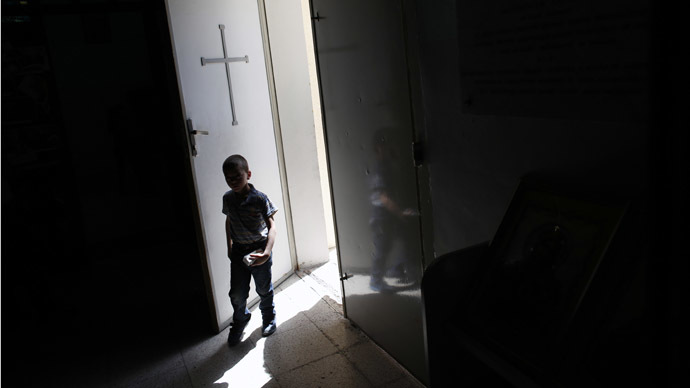 Obligatory celibacy could have contributed to child sex abuse in the Catholic Church, a group of Australian archbishops has admitted, becoming the first-ever Catholic institution to publicly acknowledge the potential link.
What used to be mostly voiced by the critics of the church has now been, albeit cautiously, formulated by its leaders.
"Obligatory celibacy may also have contributed to abuse in some circumstances," concedes the report, which was released on Friday by the Truth, Justice and Healing Council, which includes the archbishops of Melbourne, Brisbane, Perth, Canberra and Adelaide.

The council's conclusion is based on two years of research. Eight hearings were held, 50 witnesses' testimonies were heard and 160,000 church documents examined.
READ MORE: Ex-Holy See ambassador faces 1st Vatican child sex abuse trial
"We've got to ask the question about whether celibacy was an added and an unbearable strain for some," the council's chief executive, Francis Sullivan, said according to The Australian.
"It doesn't mean that celibacy needs to be eradicated — let's not turn the church on its head — but we are saying you can't have an honest and open discussion about the future without having an honest and open discussion about celibacy. We are placing celibacy on the table."
The report says "psychosexual training" for priests could be enough to prevent child abuse in church.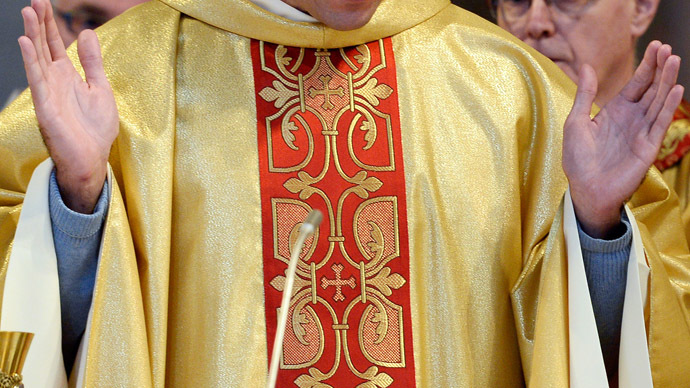 The Australian study is in sharp contrast to US research in 2011, which found no connection between celibacy and child abuse.
"The rise in abuse cases was influenced by social factors in society generally," said the report, commissioned by the American Catholic church and carried out by the New-York based John Jay College of Criminal Justice.
Critics then questioned if a study commissioned by the church and based on data provided by the church could actually be trusted.
READ MORE: UN committee on torture slams Vatican over child sex abuse
The Australian branch is being overwhelmingly self-critical in its report, which focused on what clerics did wrong to let abuse happen.
Sullivan said it was important that the church "had the guts" to acknowledge it has abused its power, including in dealing with sex scandals.
"Church leaders, over many decades, seemed to turn a blind eye, either instinctively or deliberately, to the abuse happening within their diocese or religious order, protecting the institution rather than caring for the child," the report says.
READ MORE: 2% of Catholic priests are pedophiles – Pope
Victims of child sexual abuse are skeptical that the report can actually change the church's attitude to the issue, citing previous difficulties in trying to attain justice.
"The redress in a lot of cases was absolutely disgraceful and very very devious, and done in such a way to exploit the vulnerability and the damage that survivors had already suffered," Nicky Davis from the Survivors Network of Those Abused by Priests told ABC.
You can share this story on social media: