Internet should be a 'human right' – Web's inventor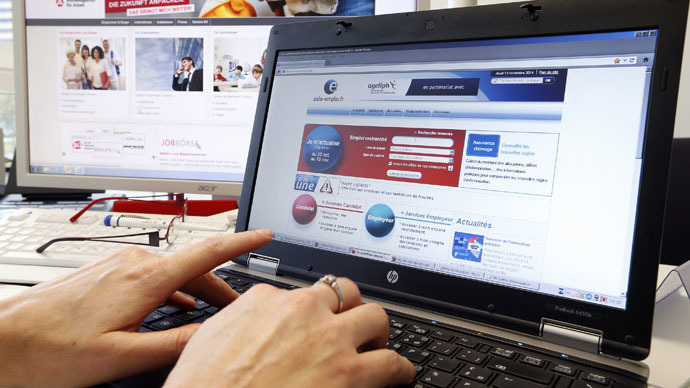 Tim Berners-Lee, the computer scientist credited with inventing the worldwide web has said that the internet should be seen as a basic human right, as a report showed that billions of people still have no internet access.
The Web Index has found that 40 percent of surveyed countries blocked sensitive online content to a "moderate or extreme degree," that half of all web users live in countries that restrict their rights online, and that in a massive 84 percent of countries laws that prevent mass online surveillance were weak or nonexistent, AP reports.
While almost 4.4 billion people live in developing countries that still have no access to the internet at all.
Tim Berners Lee, who launched the web in 1990, said it can help tackle inequality, but only if it's used as a tool for freedom of expression and with rights to privacy.
READ MORE: One year after Snowden drops NSA bomb, UK citizens demand more privacy
"It's time to recognize the internet as a basic human right. That means guaranteeing affordable access for all, ensuring internet packets are delivered without commercial or political discrimination, and protecting the privacy and freedom of web users regardless of where they live," he said.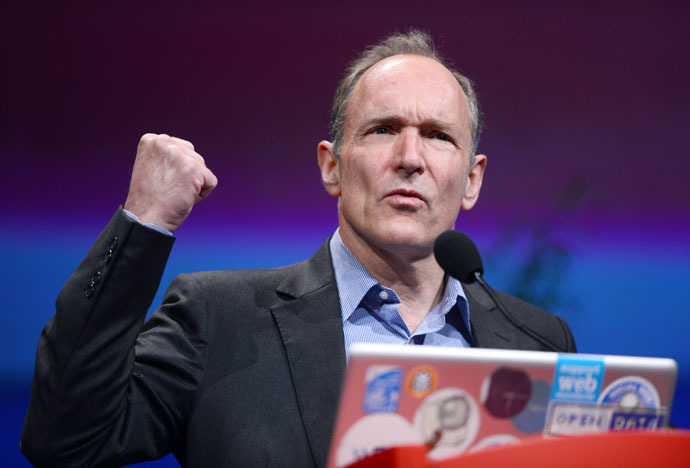 At the bottom of the list of 86 countries surveyed were Yemen, Myanmar and Ethiopia. While at the top were Denmark, Finland and Norway, who were found to be the best at using the web for economic, political and social progress.
Tim Berners Lee proposed the idea of the worldwide web while he was working at the Cern Laboratory in Geneva in 1989, although a similar system was being used in the closed world of the Pentagon before this, as well as in certain research and educational intuitions.
READ MORE: Father of worldwide web says internet needs 'Magna Carta'
Berners Lee said on Thursday that the internet was invented with US state funding, but was then spread by academics and that it was "not a CIA creation."
"It was the academic community who wired up their universities so it was put together by smart, well-meaning people who thought it was a good idea," he said.