'You shall not pass': Eye of Sauron will NOT watch over Moscow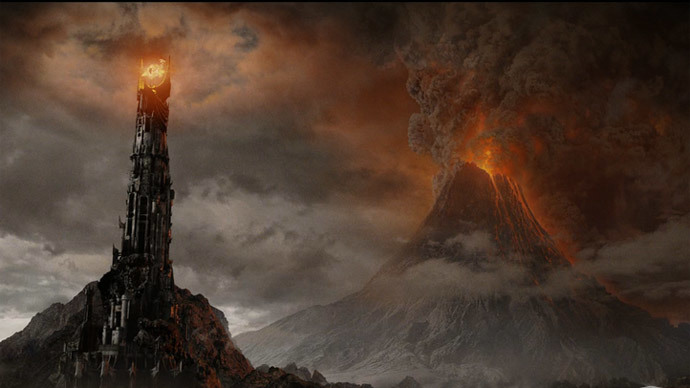 The Hobbit and Lord of the Rings fans in Moscow are going to be disappointed that the Eye of Sauron will not, after all, appear above skyscrapers in central Moscow. The plan was criticized by the Orthodox Church and the city officials.
It appears the Orthodox Church was successful in its campaign. It called the hologram a "demonic symbol."
READ MORE: 'Eye of Sauron' on Moscow skyscraper to end up badly for city, Orthodox Church says
But Svechenie, the company responsible for the art piece, made the decision to back down on the project on its own. The official answer the company gives on its Facebook page is this:
"Dear friends, it's unfortunate we have been forced to cancel the Eye of Sauron project. We hadn't anticipated that a manifestation of fan love for J. R. Tolkien's work, which has gained such popularity in the media recently, would elicit such a reaction from the public.
"The project was not imbued with any religious or political subtext," the statement continued, expressing apologies in case any feelings were hurt.
Recently Moscow's department for media and advertising promised it would remove the installation should it be erected.
The department saw it as being publicity for the film – something it was against, given that there had been no prior official agreement with the Svechenie collective.
You can share this story on social media: