Cinema of Love: Movie bed-fest in luxury Moscow mall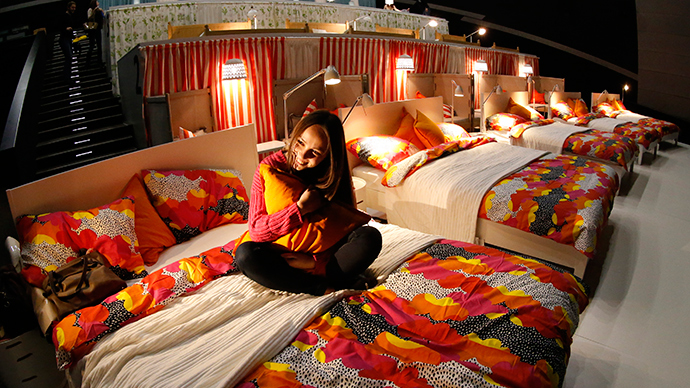 What happens when you have to choose between staying home in a cozy bed and going out for a night at the cinema? Moscow's IKEA has the solution. They've made it easier by opening a cinema with twin-size beds instead of seats.
The Swedish company famous for its ready-to-assemble furniture has launched a campaign called the "Cinema of Love" in a Moscow shopping Mall in collaboration with Kinostar de Lux cinema.
The organizers of the project said that they were inspired by the idea of bringing people together.

"At the presentation of the new IKEA catalog, we to asked visitors: what should we do to have more love around us. One of the most frequent responses was 'to spend more time together.' Thus was born the idea of creating a home environment in a movie theater," Russian IKEA's digital-manager Alex Ovechkin told local media.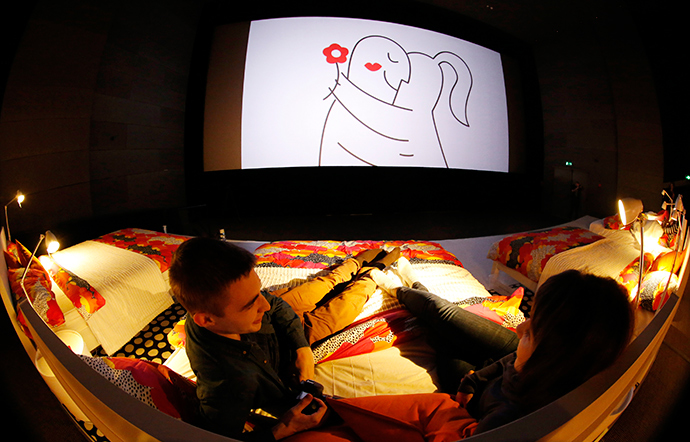 Visitors will be able to enjoy a home-like cinema experience until December 14. Many who have already visited the IKEA cinema have shared their emotions on Twitter and Instagram. All said they've enjoyed the experience.
Первый показ премьеры в кинотеатре на кроватях от Икеи! Нам повезло, было круто! #будитлюбовь

A photo posted by Ness (@blessedness13) on Dec 12, 2014 at 1:58pm PST
Вы знали,что в Kinostar DeLuxe открылся очень уютный кинотеатр,где вместо кресел мягкие кровати @IKEA_ru ?Впечатляет pic.twitter.com/Ry2UNCTAxl

— Саша Черемисинова (@Acheremisinova) December 5, 2014
The project though is not the first time IKEA has tried to recreate all the comforts of home in a cinema. A few years ago, IKEA filled the Parisian music hall, Olympia, with beds to promote the company's new line-up of mattresses. However, it was only a one-time deal.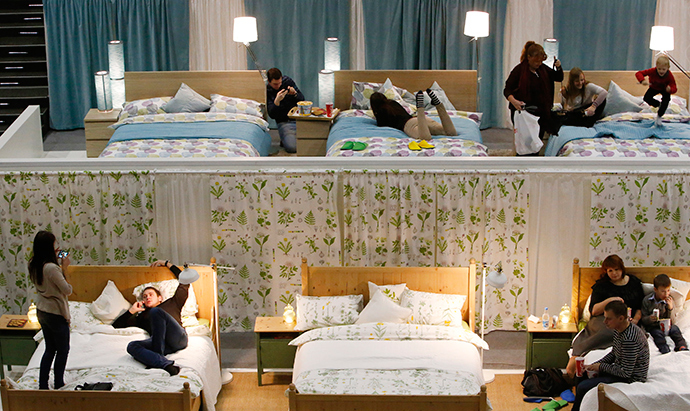 The idea is not original: in Britain there is the Electric Cinema, which features all kinds of comfortable seating – from cozy armchairs to sofas and beds.