Nazi education: Toy manufacturer insists on selling SS troops despite customer complaints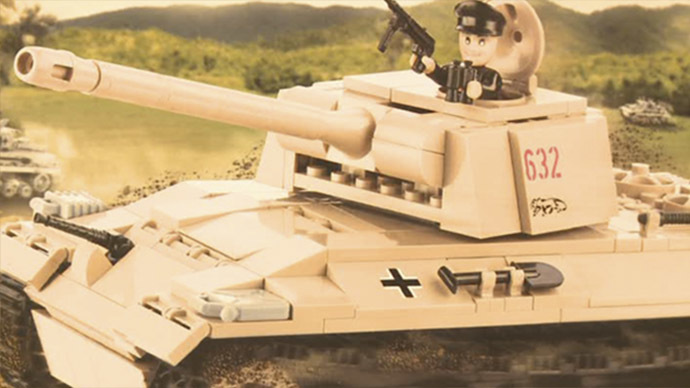 A Polish toy manufacturer will continue to sell its Nazi themed games, as the company believes it's a good way to educate children. Earlier this week, a store in Sweden said it would remove toy SS soldiers from its shelves, following customer complaints.
Lego-like figures with Swastikas and the Third Reich emblems are a fun way through which children can be taught history, Polish manufacturer Cobi said, stating it would continue to sell its World War 2 inspired toys.
"We cannot separate this from history. Our whole European history has unfortunately absorbed Nazism from World War 2, and we cannot escape from that. We need to teach children in schools about it, we need to talk about it, so that may never happen again," the company CEO Robert Podles told Ruptly news agency.
READ MORE: Nazi slogans & salutes: 29 German teens face probe over daily practice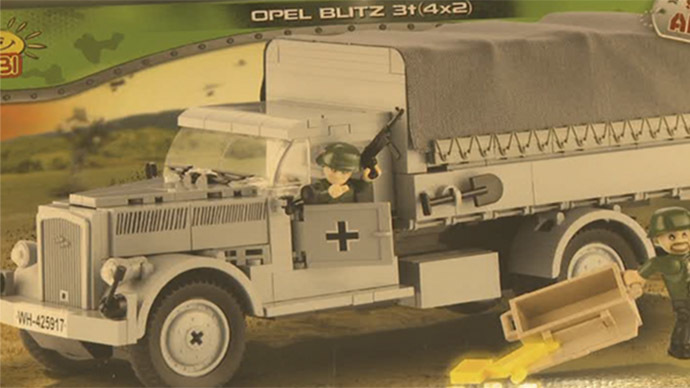 The maker, who also produce Soviet, American and British WW2-themed toys, said the company believed their toys to be "good fun," adding that the line would be continued in the future.
While tiny Nazis could still be found at a toy shop near Warsaw, another distributor, a Swedish department store Gekas, said it would remove the troops in SS uniforms from its shelves, after customers complained about it.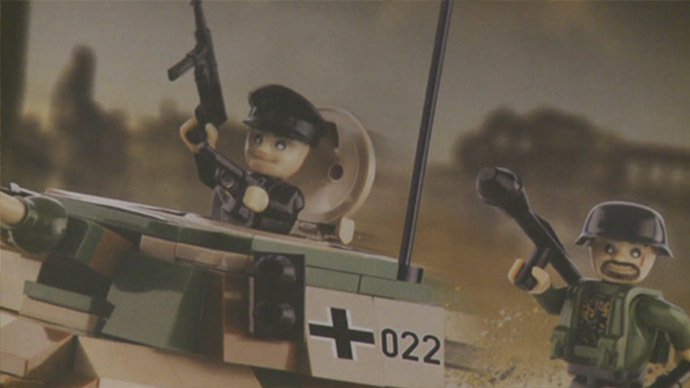 A father who came to buy presents for his children spotted eagles and iron crosses, unmistakably associated with Nazis, on "smiling" toy soldiers, and the shopping mall's owners vowed the shelves would be cleared of the items.
READ MORE: Holocaust chic? Zara withdraws 'Nazi concentration camp' pajamas
"This is not something we want to promote as a form of ideal," Gekas CEO Boris Lennerhov said, as quoted by The Local.
Here's Day 4 of our special Advent Calendar – with Christmas images from the 20th century! http://t.co/o8U6u9YsjPpic.twitter.com/e1vLysw8vN

— History Revealed Mag (@HistoryRevMag) December 4, 2014
It's not the first time toy Nazi soldiers have invaded kids playing grounds. In 2008, an independent American customizing company redesigned Lego toys into Nazi officers and al-Qaeda terrorists, assault rifles and grenades in hand.
The company, which claims to have sold tens of thousands of their figures worldwide, was deemed distasteful and glorifying Nazism by religious leaders. Lego said the company who made those offenders was not licensed and did not represent the policy of the global toy brand.