Ice danger! Huge rogue icicle targets Serbia's energy minister (VIDEO)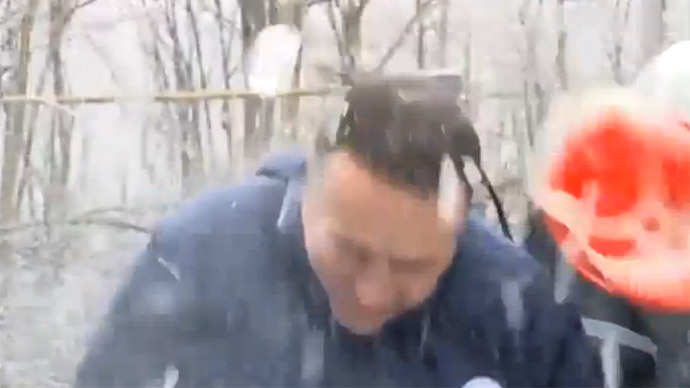 Winter ice can be completely ungovernable, as Serbian Energy Minister Aleksandar Antic found out when he came to check repair work at snowstorm-hit power grid lines. Lying in wait was a huge, menacing icicle with his name on it.
The incident occurred in the town of Majdanpek, eastern Serbia, while Antic was talking to reporters.
Fortunately for the minister, he was wearing a hard hat that was cracked by the force of the large icicle. Antic almost fell over and had to be steadied and put back on his feet by one of his colleagues.
The minister was visiting workers from the EMS electric grid company, who are working flat out to repair downed power lines, which were knocked out in severe snowstorms.
But Antic, not easily shaken, continued to pay tribute to people working under such conditions.
"Icicles are falling from poles, from trees – I have an enormous amount of respect for these people," he said.
You can share this story on social media: