Canada charges 15yo with terrorism offences – for robbery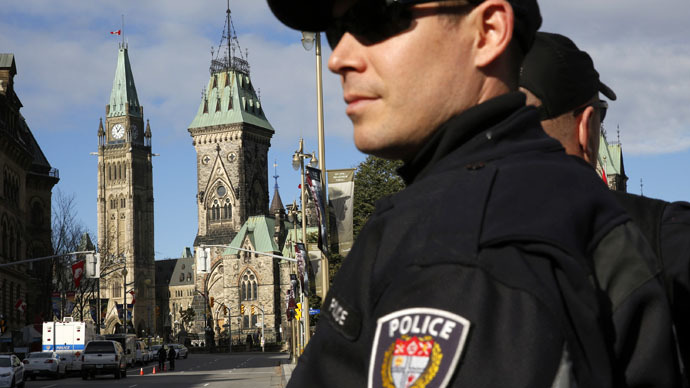 Canadian security forces have charged a 15-year-old youth with terrorism-related activities after he carried out a robbery. Police say he did it "for the benefit, or at the direction, of a terrorist group."
The Royal Canadian Mounted Police (RCMP) claim the teenager was planning to flee Canada and take part in "terrorist activity abroad," Reuters reported.
"The RCMP is relentless in its pursuit of those who would seek to participate in terrorist activity," Assistant Commissioner James Malizia, the officer in charge of RCMP Federal Policing Operations, said in a statement.
The youth appeared in court on Wednesday, but his identity, the grounds for the charge and the terrorist group he has been linked with haven't been released.
Currently, Canadian authorities are tracking 93 people considered to be high-risk travelers who might try to leave the country to support IS and other militant groups, or attempt to stage attacks in Canada, Reuters reported.
In October, two Canadian soldiers were killed in Montreal and Ottawa, with the attackers allegedly jihadist-linked. Both offenders were shot dead by police on the spot.
The killings followed Canada's decision to sending its planes to participate in the US-led mission against Islamic State militants.