Canada family keeps father's corpse for 6 months, praying for resurrection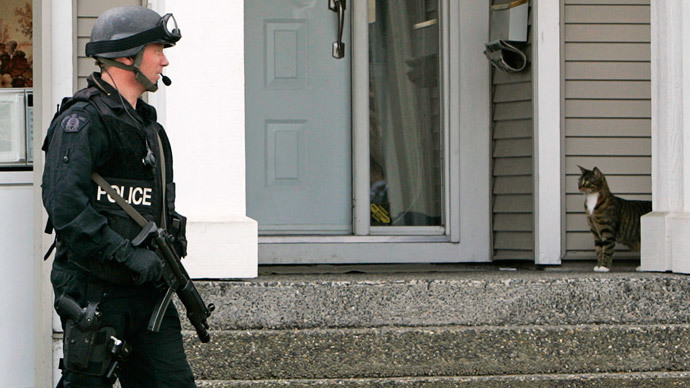 A small community of Christians in Canada left the body of a deceased member for six months trusting God to resurrect him from the dead. The Crown found no criminal intent and the grieving widow was ordered to seek public health counseling.
The unusual case was resolved on Monday as Kaling Wald, 50, pledged guilty to failing to notify the authorities of her husband Peter's death.
The 52-year-old, who suffered from diabetes, got a leg infection sometime in March. But he refused to go to hospital, trusting God to cure him. Eventually the disease took over and he slipped into coma and died sometime around March 20, according to the agreed statement of facts read out in court.
Mrs. Wald covered the body with two blankets, the head with a toque (beanie), padlocked the bedroom door and sealed vents to keep the decomposition stench from the house. She believed her husband would be eventually resurrected from and return to his family.
"We were trusting God. We thought, 'OK, Lord, you know better,'" Wald told the Hamilton Spectator after the court hearings.
The corpse had been lying upstairs for six months before the sheriff had arrived to evict Wald, her six children aged between 11 and 22 and seven adult friends from their home in Hamilton, Ontario, due to failure to pay the mortgage.
The sheriff discovered the body, which by that time had been partially eaten by rodents and decomposed badly enough that it could not be identified by a photo.
Due to the mummified state of the body, a toxicology test could not be conducted, but the pathologist stated that the death was "likely due to natural causes."
Experts will prob never know why Peter Wald died because body so badly decomposed http://t.co/mrzcWs0lk0#HamOntpic.twitter.com/y0dgQ2FoSt

— CBCHamilton (@CBCHamilton) March 13, 2014
Wald was initially indicted for neglect of duty regarding a dead body and failure to treat it with dignity. But the charges were later replaced with a single charge under the Coroner's Act.
"It's an extremely sad case. She truly believed her husband was going to be resurrected from the dead, even after six months," said assistant Crown Attorney Janet Booy.
Booy told the newspaper this was probably the first case of this kind in Canada.
The court suspended Wald's sentence and put her on probation for 18 months. It also ordered her to seek counseling about public health concerns that an unattended dead body poses.
"This is not about your religious beliefs. It is about your safety, the safety of your children and the safety of the community at large," Superior Court Justice Marjoh Agro said.
The Walds were recognized in their neighborhood in north-end Hamilton for their blue van covered in messages of love for God and crosses carved into the headlights. They were involved in charity, offering food to homeless people.
The family has since moved to Fort Erie, Ontario, putting the unusual criminal case behind them.
"It was unusual, yes. It was certainly not normal. And we won't do that again… laws exist and we know that now," Wald told the Spectator.
She says her faith was not shaken and she expects her husband to come back from the dead in due time.
"In fact, it has cast me more at the mercy of God, because he is the ultimate judge," she said.
You can share this story on social media: