​9yo Australian girl forced into MidEast wedding - report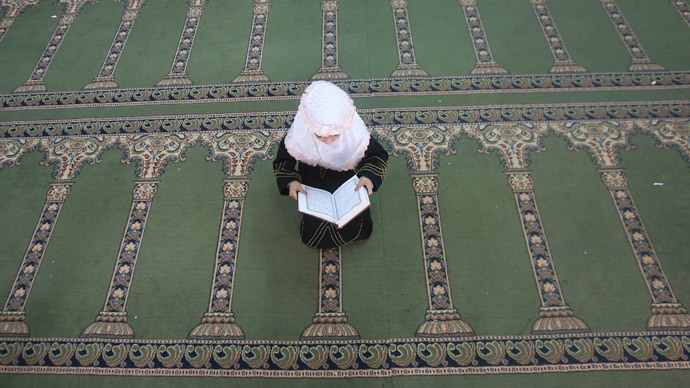 A nine-year-old Australian girl who was sent overseas might have been forced into a child marriage in the Middle East, the country's women health service said. The government is currently checking the report.
The Immigrant Women's Health Service started suspecting that a girl from Sydney could be forced into marriage after she said she was flying out abroad and "wasn't coming back."
One of the health service workers was "trying talk to her about schooling and how it's important for her life," according to the organization's chief executive, Dr Eman Sharobeem.
But the girl, whose nationality has not been revealed, said, "No, my parents told me it's better to go there and stay there and I'm going to be happier there."
"I'm going to go to my country and I'm going to stay there, I'm not going to come back to school. I hate school," the girl told the service's workers.
After the conversation, the official from the service headed to the girl's house where she was told that the 9-year-old had left Australia on Monday to travel to a Middle East country.
The girl's mother, who spoke limited English, didn't specifically say that her daughter would be forced into marriage. However Sharobeem told The Sydney Morning Herald that she feared for the girl's safety.
"I have fears for her safety. I have fears for her wellbeing. If the suspicion came and we didn't attend to it, then it's our fault," said Sharobeem, adding that the service was not able to have a conversation with her about the girl's "suspected comments."
READ MORE:Australian lawmaker proposes 1 yr in jail, $68,000 fine for forcing kids to wear burqas
"In cases like this, many girls disappear from the radar and we don't know anything about them, and then we are surprised with them coming back married or already pregnant," Sharobeem said.
Australia's justice minister, Michael Keenan, said the government was checking the report about the girl's wedding.
"Forced marriage is an insidious and hidden crime," he said. "We're very keen to... make sure that if somebody is to come across this type of crime that they know how to go about helping that person to report it to authorities so we can do something about it."
Plan International's report from 2013 says that at least 39,000 girls under the age of 18 are being forced into marriage every day worldwide.
"If nothing is done to stop current trends, more than 140 million girls will be married as children by 2020," the study says.