First Catalonia visit since vote: Spanish PM brands independence poll 'resounding failure'
The unity of Spain is not up for discussion Prime Minister Mariano Rajoy said on his first visit to Catalonia since its symbolic vote on independence from Madrid. In his upbeat address, Rajoy branded the poll "a farce" that fell to pieces.
The Catalan independence referendum has "according to its own figures, failed resoundingly," Rajoy said, as he appeared at a rally held by his Popular Party in the regional capital, Barcelona.
According to Catalan officials, out of 6.3 million potential voters, 2.3 million took part in the vote, with around 80 per cent saying 'yes' to secession.
"The international propaganda operation" by the Catalan government went all to pieces "noiselessly and without clatter," Rajoy remarked on Saturday.
Spain Report website says the PM also called the referendum "a farce" and "a simulated vote, without an electoral roll and without guarantees."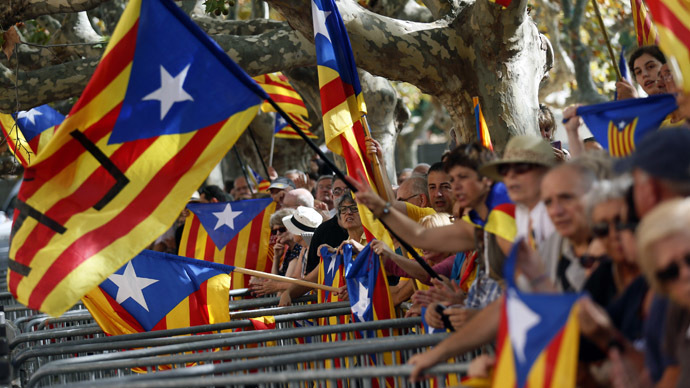 He slammed Catalonia's president for his obsession with holding an election, calling it "a road to nowhere."
Rajoy believes that instead of talk on independence, Artur Mas should concentrate on his "four years of bad government" in the region.
The prime minister reminded the crowd that it was Madrid that paid Catalonia's regional debt, which turned out to be too much for the local authorities.
"When the Catalan government hasn't been able to finance itself in global markets, how was the problem solved? Not with Mr. Mas's consultations but with money from the Regional Liquidity Fund," he said.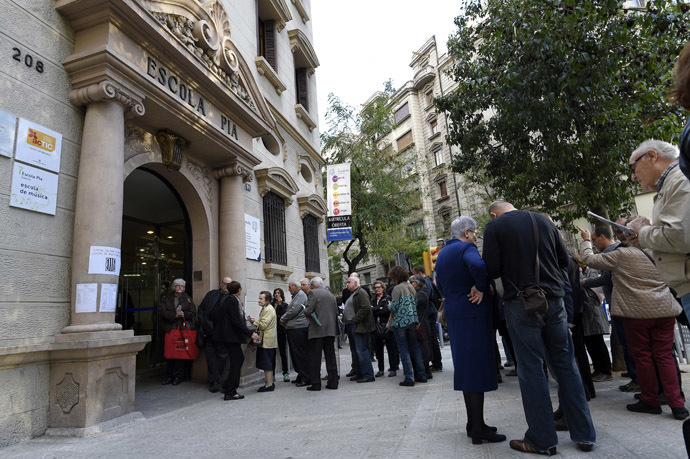 Catalonia held a non-binding poll on November 9, after plans to stage a proper independence referendum were suspended by Rajoy's government, who challenged its legality in court.
"The unity of Spain will not be negotiated, and we will never discuss it," the Spanish PM concluded.
READ MORE: 'Final instrument': Catalan leader urges early independence election
On Tuesday, Mas mapped a new road to Catalan independence, with a proposal to hold an early regional election and to turn the vote into a quasi-referendum on secession.
The Catalan president said he wanted pro-independence parties to run on a joint list, with the aim of securing an absolute majority to negotiate independence with Madrid and the EU.