Thanksgiving comes to dazzled lemurs at Chicago zoo (VIDEO)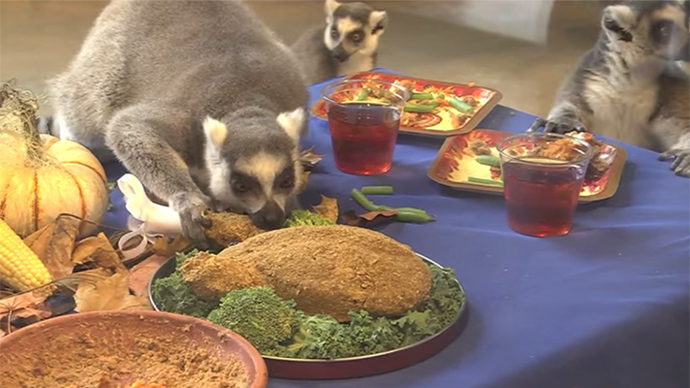 Brookfield Zoo's ring-tailed lemurs enjoyed a happy thanksgiving dinner courtesy of their zookeepers over the holiday period with a whole "turkey", sweet potato pie and grape juice. However, their table manners left a lot to be desired.
"The lemurs feasted on a menu of turkey made of browse biscuits, sweet potato pie with a browse biscuit crust and popcorn, green beans, sugar-free grape jelly with dried cranberries, and sugar-free grape juice," the zoo wrote in the video description after the entire event was posted on their YouTube channel.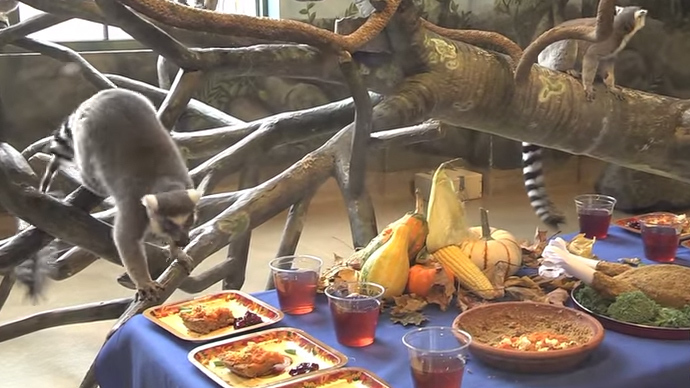 While the feast was laid out neatly in true thanksgiving style, with the browse biscuit turkey taking center stage, the happy lemurs had little consideration for traditional thanksgiving etiquette, clambering over the table, eating face-first and dumping their plates on the floor halfway through the meal.
Indigenous to Madagascar, the ring-tailed lemurs are omnivores; in the wilderness, ring-tailed lemurs eat fruit, leaves, small animals, insects and flowers. They are considered endangered due to habitat loss and deforestation.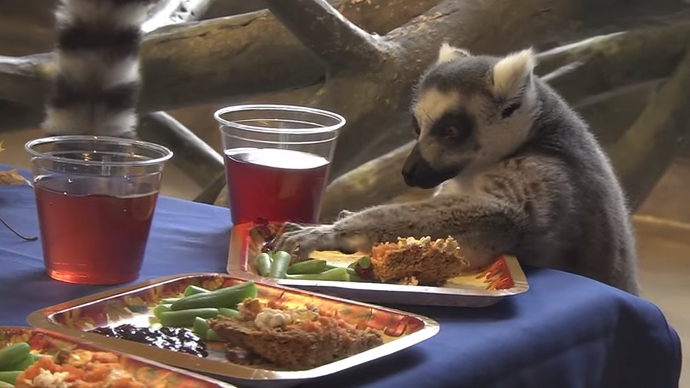 You can share this story on social media: