Poroshenko aims to change laws to allow foreigners into Ukrainian govt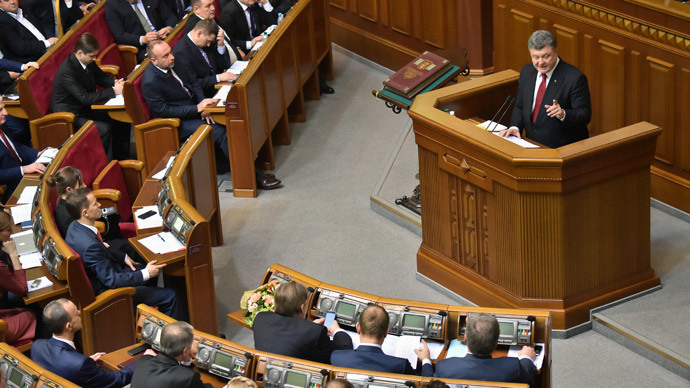 Ukraine's president has announced plans to change the nation's legislation to make it possible to appoint foreigners to top government positions. This has been dubbed "unprecedented," and may indicate that the country is being governed "from outside."
READ MORE: EU chief calls for decentralization and federalization of Ukraine
"My idea is to change the laws in order to give the right to engage foreigners in state service, including government," President Petro Poroshenko said in his address to Parliament on Thursday. "Or to expand the list of people whom Ukraine's president may provide with Ukrainian citizenship in a speedy procedure," he added.

He stressed that those foreigners' willingness to accept Ukrainian citizenship in order to take the posts will "confirm" the "strong commitment of our potential partners and candidates."

Poroshenko also suggested appointing a foreigner as the head of the newly-created National Anti-corruption Bureau. He elaborated that foreigners would have a particular powerful "advantage," due to their "absence of links to the Ukrainian political elite."

"Nobody will be anybody's godfather or matchmaker," he said, referring to political nepotism.

Earlier, Ukrainian Prime Minister Arseny Yatsenuk suggested the creation of a new position – deputy prime minister of European integration affairs. He proposed that a European leader be appointed to the post.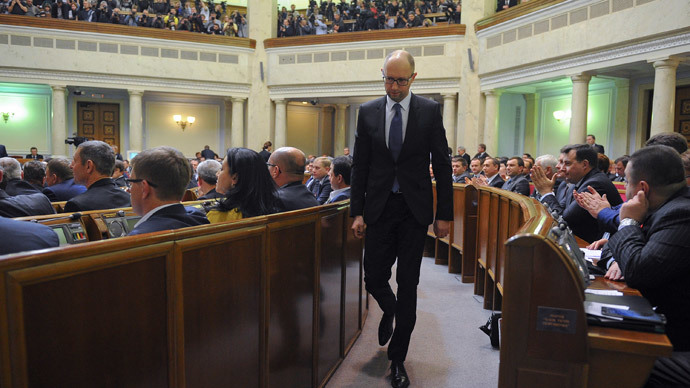 On Thursday, Yatsenyuk received approval from lawmakers to remain Ukraine's premier, while five Ukrainian parties formed the new ruling European Ukraine coalition during the first session of the new parliament.
'Does Poroshenko believe all Ukrainians are corrupt?'
If Kiev is truly planning to suggest that top government positions be filled by citizens of other countries, the situation is unprecedented, a Ukrainian political expert told RIA Novosti, also questioning the legitimacy of such a move.

"Such cases are exempt from modern [political] practice, when someone who does not have the right to even theoretically have access to state secrets – because he is a citizen of another country – is invited to take a post of minister in the government of a sovereign country. I think this is another demonstration of the degraded status and allegiance to the so-called European choice," said Mikhail Pogrebinskiy, head of Kiev's Center of Political Studies and Conflict Management.

He questioned whether Poroshenko's plans to appoint a foreigner as head of the anti-corruption government department suggests a total lack of confidence in his own people.

The president's "reasoning is also surprising – does Poroshenko believe that every citizen of Ukraine will certainly be corrupt while holding this post?"

Reports cited by RIA Novosti claim that foreigners may be offered top jobs in the ministries of finance, energy and coal production, and infrastructure, as well as the post of deputy prime minister.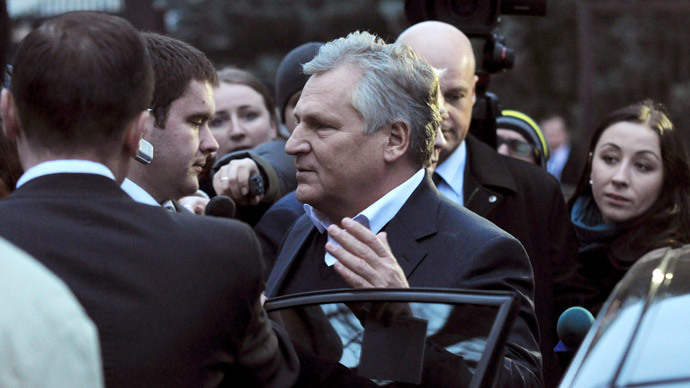 Aleksander Kwaśniewski, Poroshenko's close friend and Poland's president from 1995 to 2005, has reportedly been suggested for an unnamed position, Denis Denisov, the head of the Ukrainian branch of the Institute of CIS, told RIA Novosti.
'Ukraine not welcome as EU, NATO member'
Many foreign experts – predominantly from the US and Europe – are already advising Ukraine while working in various government departments and ministries. Such practice of foreign administration puts Ukraine under external control, said Denisov.

In his Thursday address to Parliament, Poroshenko said that Ukraine's neutral out-of-bloc status had proved unjustified and should be abandoned.

"For this reason we have got back to the idea of integration with NATO," he added. "We are deepening our cooperation and the compatibility of our army with NATO's armed forces and reorienting to NATO standards."

He stated that implementing the reforms in Ukraine will allow the country to apply for EU membership in five years. EU membership was the key demand of those taking part in the Maidan protests, which led to the armed coup earlier this year.

Despite Poroshenko's aspirations, EU officials have repeatedly said that the union is not ready to welcome Ukraine as a member.

On Monday, German Foreign Minister Frank-Walter Steinmeier said in an interview with Der Spiegel that he does not believe it is realistic for Ukraine to join the EU in the foreseeable future, as the economic and political modernization of Ukraine is a "project for several generations."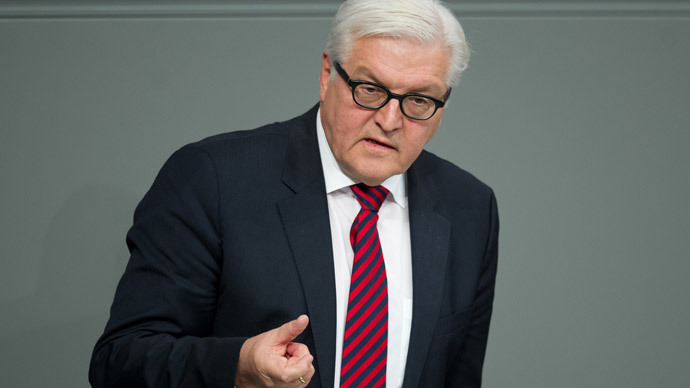 French Foreign Minister Laurent Fabius in an interview to i-Tele right after Poroshenko's pro-EU inauguration speech said that the idea of Ukraine entering the EU doesn't find support among "his Western colleagues."

Nor have NATO members said that they support Ukraine's hope of joining the alliance. On Monday, Steinmeier said he is against Ukraine joining NATO, and would only consider supporting the possibility of a partnership.

On Thursday, Poroshenko also put the issue of Ukraine's federalization out of question, saying that "100 percent of Ukrainians are in favor of a unitary state."

Meanwhile, Ukraine's federalization has been a key demand of residents in the country's eastern regions of Donetsk and Lugansk, and was a major point in the September Minsk agreement between Kiev and eastern authorities.

As Kiev authorities continue to repeatedly reject the idea of federalization, the president of the European Council, Herman Van Rompuy, said on Wednesday that Ukraine should indeed undergo federalization, stressing that this may be a comprehensive solution to the current crisis.
READ MORE: #Euromaidan 1st birthday: Nothing happens, twice (OP-ED)
You can share this story on social media: