47 already dead in Madagascar plague outbreak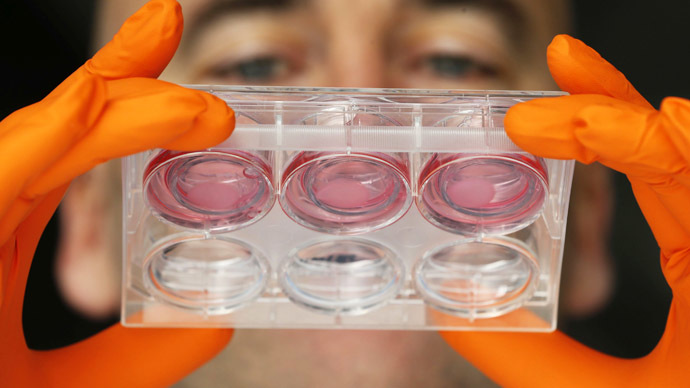 Over 40 people have already died in a plague outbreak on Madagascar and the UN World Health Organization (WHO) has warned of a "rapid" spread of the bacterial disease carried by rats in the capital Antananarivo.
The death toll of the bubonic plague outbreak in Madagascar has risen to 47, Secretary-General of the Health Ministry of the island state Philemon Tafangy said on Tuesday, while the number of suspected plague cases reached 138.
The first reported case on the island was a man from the village of Soamahatamana on August 31. He later died on September 3.
On November 4, the Health Ministry notified the WHO of a plague outbreak. Since then, plague cases have been reported in 16 Madagascan regions – two percent of which are the pneumonic form.
There have also been two cases, including one death, in the country's capital of Antananarivo, where the disease is rapidly spreading. "There is now a risk of a rapid spread of the disease, due to the city's high population density and the weakness of the healthcare system," according to a WHO press release.
The WHO said it is working with its partners – including the Red Cross, the Pasteur Institute of Madagascar, and the Commune urbaine d' Antananarivo – and the Madagascan government to try to control the outbreak.
Measures such as protective equipment, insecticides, spray materials, and antibiotics have been "thoroughly implemented in the affected districts," according to the organization.
But "the situation is further complicated by the high level of resistance to deltamethrin, an insecticide used to control fleas, that has been observed in the country."
Plague is a bacterial disease which mainly affects rats and is spread from one rodent to another via fleas. If humans are then bitten by an infected flea, they are likely to develop bubonic plague, which produces a swelling of the lymph node. Bubonic plague can develop into pneumonic plague, which is far more deadly.
"If diagnosed early, bubonic plague can be successfully treated with antibiotics. Pneumonic plague, on the other hand, is one of the most deadly infectious diseases; patients can die 24 hours after infection," the WHO said.
The situation in the capital is not helped by the housing that many residents live in. Residents of Ankasina, a slum on the outskirts of Antananarivo, say they lived in squalid conditions infested with rats.
"Our neighborhood is really dirty and has been neglected by the state for a long time," Bernadette Rasoarimanano, the mother of a woman who has died of plague, told AFP.
The WHO also said that from 2004 to 2013, more than 13,000 cases of plague were reported – including 896 lethal cases. Africa had the highest number of cases (97.6 percent).
In the Middle Ages, around 25 million people died from bubonic plague in Europe.
You can share this story on social media: