Old analogue TV frequencies should turned into free 'super WiFi', scientists say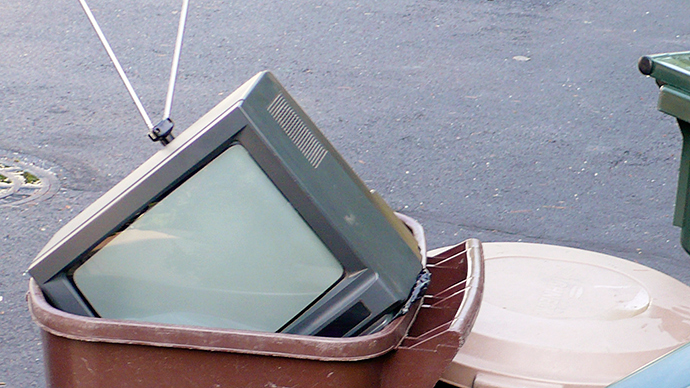 Old television frequencies should be used to create new bandwidths for a super-frequency WiFi to prevent overloading of the mobile networks and boost the economy, instead of being auctioned off to the highest bidder, say German scientists.
Old television frequencies are sold off by governments due to the change over from analogue to digital broadcasting, often to whoever is prepared to pay the most for them. They should instead be used to create a new range of free Wi-Fi, say scientists from the Karlsruhe Institute of Technology (KIT) in Germany.
Transmitting WiFi over old TV frequencies would cover a far wider area than traditional WiFi because they use much lower frequencies. Current WiFi is transmitted over local area networks (WLAN) at about 2GHz and therefore has a limited range.
And instead of auctioning them off, mostly to mobile phone networks, governments could use them for free WiFi networks, rendering pricey mobile phone services such as 4G obsolete.
Such a move would also bring a host of economic benefits, the scientists claim.
"Implementation of our approach would have far-reaching consequences. Individuals, institutions and companies would be far less dependent on expensive mobile communications networks in conducting their digital communication. This would also be of great economic benefit," Arnd Weber of the Institute for technology Assessment and Systems Analysis (ITAS) at KIT, told Factor, a website covering the latest developments in technology and science.
Weber and his colleague Jens Elsner plan to make their case at the UN-initiated World Radio communication conference next year.
Their argument will rest on convincing governments that the long-term financial gains would far outweigh the short-term benefits from selling the old TV frequencies to whoever has the deepest pockets.
But some are not convinced. The Nobel Prize winning economist Ronald Coarse said the frequencies could indeed be auctioned off to make sure they are used effectively, and that governments should then use the proceeds from the selloffs to fund other things.
Others have argued that if used for WiFi, congestion would make these lower frequency networks unworkable, although the KIT scientists say applying the right technological approach would avoid this.
You can share this story on social media: