Not yet worldwide: 3bn web surfers, but half global population still offline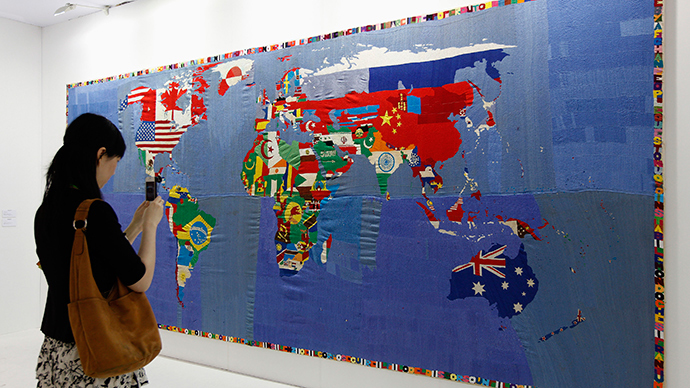 The global online population accounts now for more than 3 billion people, reports a UN agency. As access to IT infrastructure improves, billions of people - 90 percent of them in developing countries - remain offline.
Internet usage is growing at a rate of 6.6 percent in 2014, researchers from the International Telecommunications Union (ITU) reported.
ITU, the UN agency responsible for the development of information and communication technology, released an annual 'Measuring the Information Society' report on Monday.
Behind the #ITUdata + #stats are real human stories; lives that have improved thanks to ICTs http://t.co/FZ7WBSIZUe

— ITU (@ITU) November 25, 2014
According to recent data, internet usage saw 8.7 percent "buoyant" growth in developed countries and 3.3 percent growth in developing ones. However, the latter countries are home to two-thirds of internet users, with their number doubling in the five years from 2009 to 2014.
Yet, more than 4.3 billion people are not online.
The organization said that 2.5 billion people living in the world's 42 least-connected countries, particularly in their large rural areas, are broadly out of the reach of technology and infrastructure.
As a part of the ITU's plan 'Connect 2020 Agenda for Global Telecommunication/ICT Development', the ITU voiced an idea to help bring a further 1.5 billion people online by 2020.
"ICTs have the potential to make the world a much better place – in particular for those who are the poorest and the most disenfranchised, including women, youth, and those with disabilities," ITU secretary-general Dr Hamadoun I. Touré said in the statement.
"This important report is a critical part of the global ICT development process. Without measurement we cannot track progress, which is why ITU gathers ICT statistics for 200 economies across over 100 indicators," he added.
What's more, the report, as usual, made a list of 166 countries, depending on their ICT Development Index. It measures their level of IT access, use and skills. Denmark topped the list, followed by South Korea, the previous year's leader.
European domination was backed by Sweden's third place, followed by Iceland and Britain. The United States came 14th, while the Russian Federation sits at 42nd. The highest regional improvement rates over the past year were shown by the union of former Soviet Republics (the Commonwealth of Independent States) and the Arab States.
#Bahrain LEADING Middle East country in #UN Measuring the Information Society 2014 Report http://t.co/X5x4KX85IXpic.twitter.com/8nN2o2IZ2x

— fred willie (@fredwillie460) November 25, 2014
The steady growth of the internet users "has been reflected in a steep increase in the volume of online content," according to the report. It backs this idea with following figures: more than 100 hours of video content are uploaded every minute on YouTube, which is now the world's largest video-sharing service.
Remarkably, there will be 7 billion mobile subscriptions by the end of 2014, as estimated. Although this number roughly corresponds to the total global population, it doesn't mean that – at last – everyone in the world is connected, as many users have multiple subscriptions.
According to the ITU estimates, 450 million people are out of reach of mobile cellular service. But the organization believes that developing nations' share of total global international bandwidth has risen from just 9 percent in 2004 to over 30 percent in 2014.