Colossal $25,000 fine for Russian vandal in Rome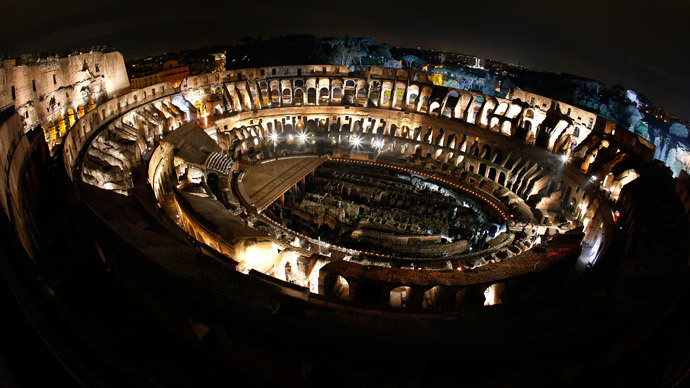 A Russian tourist has been fined €20,000 ($25,000) after he carved a giant letter 'K' onto the wall of the best-known structure in all of Italy – the ancient Colosseum in Rome.
The 42-year old was handed a hefty fine and a suspended four year jail term on Saturday. Given the fact that the Russian rouble has been reaching historic lows against the euro, the man has to pay more than a million rubles – 1,114,028 to be precise.
Rome-based archaeologist, Darius Arya, told the Guardian that the fine would illustrate a no-tolerance stance towards vandals.
"It's an extraordinarily high fee. This says 'we have no patience'; they're upping the ante as a new form of protection,"she said.
Turista-uomo primitivo incide con una pietra lettera K sui muro Colosseo, preso LA FOTO http://t.co/LRuXahQ4vNpic.twitter.com/UBZ3qfYLN9

— Agenzia ANSA (@Agenzia_Ansa) November 21, 2014
While the tourist was unidentified, some details of his act emerged. He attempted to carve the letter using a pointed stone, and the letter 'K' he tried to emblazon in the enormous amphitheater was 25cm in height.
"The incision cut out part of the surface of the structure and compromises its conservation and image,"historic site Superintendent Mariarosaria Barbera told Italian wire agency ANSA.
This is the fifth such occurrence of vandalism at the Colosseum this year, and union leaders have subsequently been airing frustration about the lack of security personnel to monitor the situation.
However, Rossella Rea, director of the Colosseum, told the Guardian that given the annual volume of people visiting the structure, the number, in actuality wasn't especially high – five out of a potential six million.