'Reliving Icarus' dream': Solar-powered mission to edge of space is on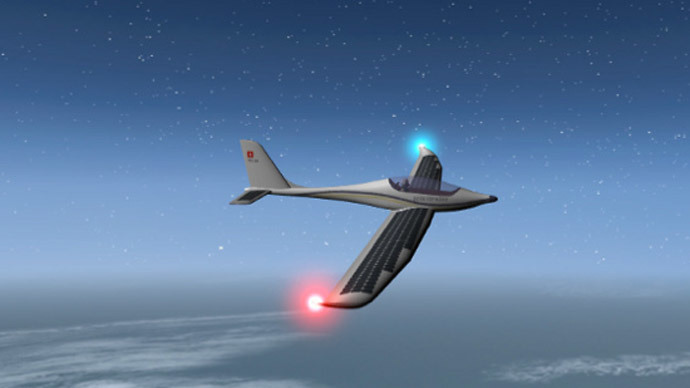 A project aiming to build a solar-powered plane, capable of climbing to a record-breaking 24,000 meters into the stratosphere, has found sponsors. The race to the edge of space is on, with a maiden flight just powered by the sun scheduled for 2017.
Speaking at a press conference in the canton of Valais on Friday, eco-adventurer Raphaël Domjan said the money would come from the Swiss Federal Institute of Technology in Lausanne (EPFL) among others, reports The Local.
Domjan is famous for leading the Tûranor PlanetSolar expedition, the world's largest solar-powered boat that circumnavigated the world in a trip lasting 584 days.
His new project, SolarStratos, was announced in March. Domjan has estimated its cost at 6 to 8 million Swiss francs ($6.8-9.1 million).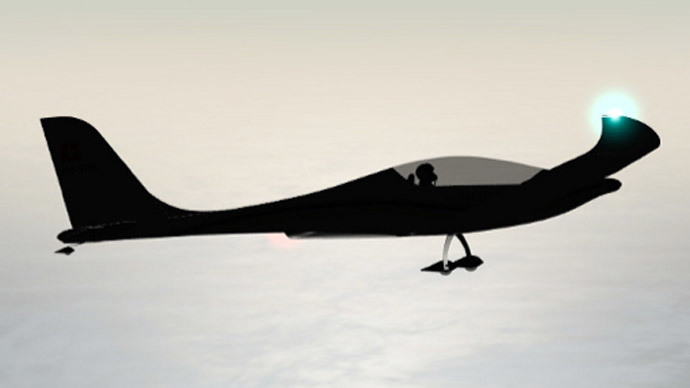 The goal is to build a two-seater plane driven by solar power that could be used commercially. However, the solar technology team's real dream is something else.
"The idea is to relive the dream of Icarus without burning the wings," Domjan was quoted as saying at the time.
With a wingspan of 20 meters, the future plane designed by PC-Aero GmbH would have an unladen weight of just 140 kilograms. The wings and horizontal tail surfaces would have a thin-film solar cell covering - total area 20 square meters.
The design provides for 80-kilogram batteries and an 18-horsepower electric motor to propel the aircraft to the edge of space in around four hours.
The cabin won't be sealed and so the flight would be tough on Domjan. He would have to wear a pressure suit to withstand temperatures as low as minus 70 degrees, and the stratosphere's thin air. There may also be no emergency ejection procedure due to weight constraints.
Mission SolarStratos - to the Edge of Space - Launch 2014 from SolarStratos on Vimeo.
The team now says it could have a prototype made in 12 months and be ready to start test flights in 2016. The record-breaking attempt to reach the stratosphere would be made in 2017, probably during an international energy conference in Astana, Kazakhstan.
Domjan has enrolled several aerospace veterans for the mission, including NASA astronaut Edgar Mitchell, the sixth man to walk on the moon, Miroslaw Hermaszewski, the first Polish astronaut to fly a mission on Soyuz-30 in 1978, and Michael Lopez-Alegria, a Spanish-American astronaut and former International Space Station commander.
At the moment, the self-described eco-adventurer is doing telemetry biomedical tests in simulated high-altitude jumps operated by Realfly, a SolarStratos sponsor from the project's early days.