Cycling on sunshine: World's first solar bike lane opens in Netherlands
The Dutch now have a wholly solar-paneled cycle path connecting two suburbs in Amsterdam – the first of its kind in the world. The SolaRoad will convert the sun's energy into electricity for the grid.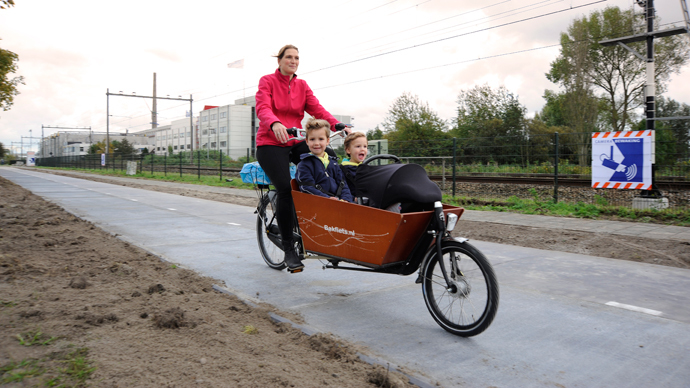 The project has been in the making since 2009 and cost some $3.8 million. The path stretches some 80 meters between the Amsterdam suburbs of Krommenie and Wormerveer – 15 miles north of the city – and is to serve approximately 2,000 cyclists on a daily basis.
READ MORE: Green miles: Italian researchers develop road technology to collect energy from traffic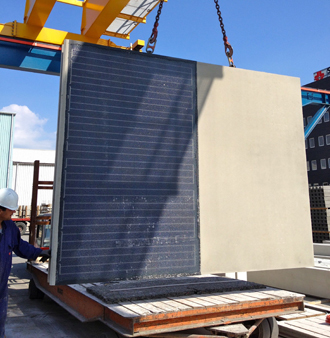 The lane, which went operational on Oct 21 but to be opened officially next Wednesday, has predominantly been funded by local authorities. There are hopes to extend it by 10 meters in 2016, The Guardian reports.

While it will absorb less sunlight than solar panels stationed on the roofs of houses, on account of its low level, the tilted angle and non-adhesive finish will help to keep the surface clear and guarantee exposure.

The developers hope to use the electricity produced by the road to power street lights and traffic systems – or even electric cars driving on the surface. At the moment, the road is capable of supplying power for three households.
Krommenie will be the first area in the world with a stretch of solar road for the usage of the general public, and the idea is gaining traction globally.
Scientists are to monitor the path in its current state for three years to conduct various tests on it. The Netherlands Organization for Applied Scientific Research (TNO) believes that eventually, as much as 20 percent of the Netherlands' 87,000 miles of road could effectively be made of solar panels.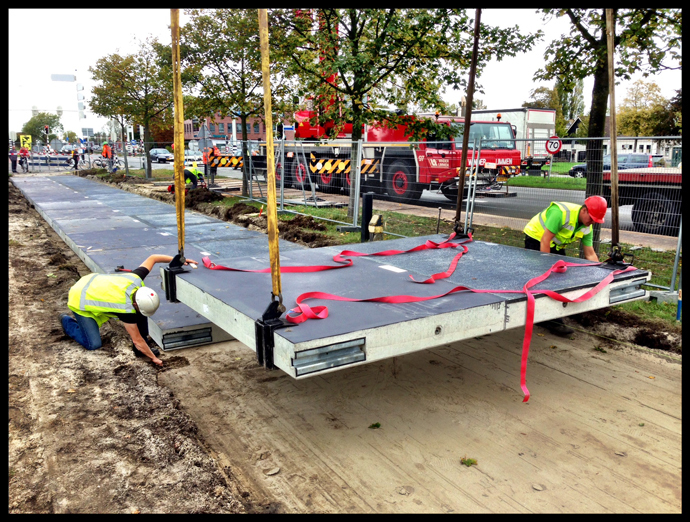 Another US-based project – Solar Roadways – has been in the works since 2006. In March, its creators, Julie and Scott Brusaw, successfully made their own parking lot out of solar panels. If the US followed the Dutch examples, it would be possible for the country to cut greenhouse gasses by 75 percent.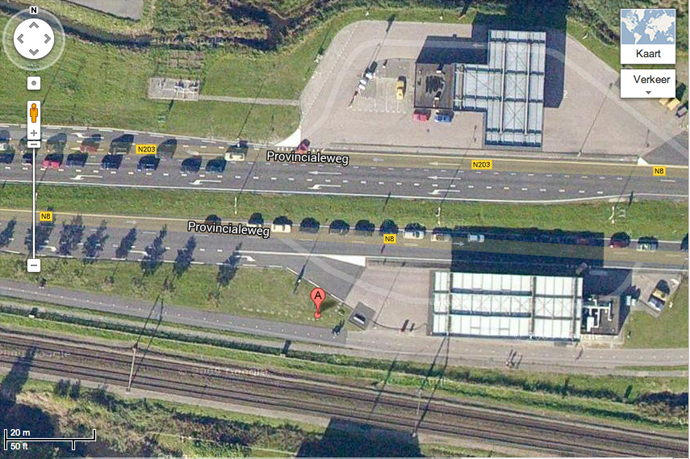 You can share this story on social media: