Netanyahu govt approves disputed bill making Israel nation-state of Jewish people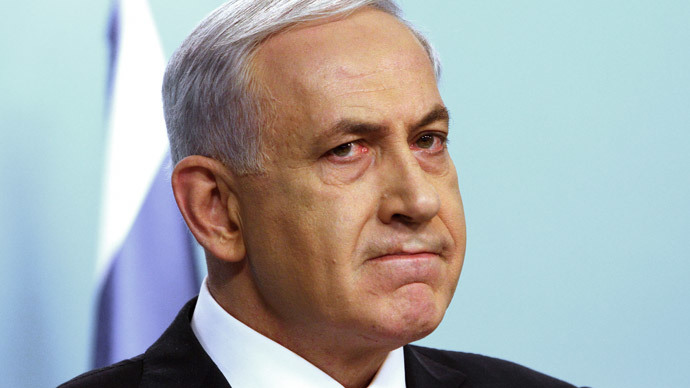 Following heated debate, Prime Minister Benjamin Netanyahu's cabinet has voted in favor of anchoring in law the status of Israel as "the national homeland of the Jewish people," which critics fear would discriminate the Arab population.
According to the draft law, Israel's Basic Laws would no longer define it as "Jewish and democratic" country, but as the Nation-State of the Jewish People.
15 Israeli ministers in the cabinet supported the 'Jewish state bill,' with only six, including Israeli Justice Minister, Tzipi Livni, saying 'no' to the initiative on Sunday.
The bill now has to be approved by the country's parliament, Knesset, which is scheduled to vote on it on Wednesday.
Netanyahu said that it's high time to amend the legislation as the idea of Israel being the national homeland of the Jewish people is challenged by many inside and outside the country.
"The Palestinians refuse to recognize this, and there is also opposition from within – there are those who want to establish autonomy in the Galilee and the Negev, and who deny our national rights," the Prime Minister is cited by Jerusalem Post newspaper.
He assured that the bill won't give Judaism precedence over democracy, with all Israeli citizens – no mater of their culture and faith – to have equal rights.
"But there are national rights only for the Jewish people: a flag, anthem, the right of every Jew to immigrate to Israel, and other national symbols," Netanyahu added.
However, the critics have called the proposal "anti-democratic," expressing concerns that it would legalize discrimination against 1.7 million Arabs living in Israel.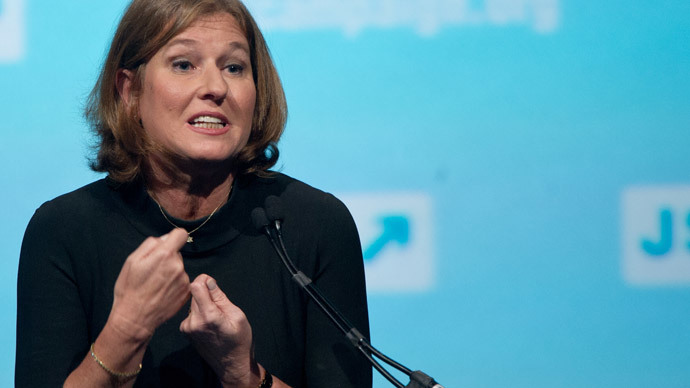 The debate before the cabinet vote was so intense that shouting and arguing could be heard outside the closed-door meeting, a cabinet source told Jerusalem Post paper.
Netanyahu reportedly accused those, who spoke out against the 'Jewish state bill,' of being weak and hypocritical.
But Livni argued that the PM intentionally came up with a draft law that she and her supporters would surely vote against so that "you can fire us."
Netanyahu banged on the table and said "it can't be that Arabs can live in Jewish towns, but Jews can't live in Arab towns. A country within a country is developing."
Israel's Arab minority, comprised of descendants of the Palestinians, who didn't leave their land when Israel was established in 1948, make up around 20 per cent of the country's population.
If the 'Jewish state bill' becomes law, it would mean "the institutionalization of racism, which is already a reality on the street, in both law and at the heart of the political system," Majd Kayyal from Adalah, Legal Centre for Arab Minority Rights in Israel, told AFP.
"Democracy guarantees that all citizens have the same rights and are equal before the state but this racist change introduces a distinction on the basis of religion," he added.
You can share this story on social media: