Suicide attack kills 50 at volleyball tournament in east Afghanistan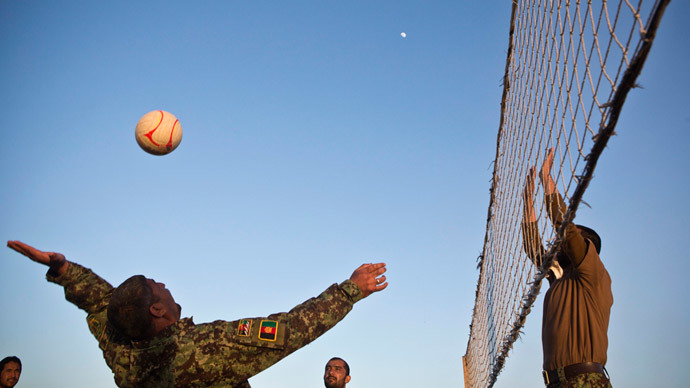 A suicide bombing has reportedly killed 50 people at a volleyball tournament in eastern Afghanistan, local officials say.
Mokhis Afghan, spokesman for the provincial governor of Paktika province, bordering Pakistan, told AP the attack happened during an inter-district tournament attended by a large crowed in the Yahyakhail district late Sunday afternoon.
The suicide bomber was walking among hundreds of spectators who had gathered to watch the volleyball tournament final when the device was detonated, he says.
Paktika suicide attack: 55 people killed and 85 were wounded.players, chaildren and elders among the casualties. pic.twitter.com/tV7DAmxHaS

— Azad khan (@Azadpatan) November 23, 2014
Afghan said at least 50 more were wounded in the bombing, with the casualty count expected to rise. Most of the casualties were civilians. It is the deadliest such attack to hit the country in months. So far, no one has claimed responsibility for the bombing.
President Ashraf Ghani has condemned the attack.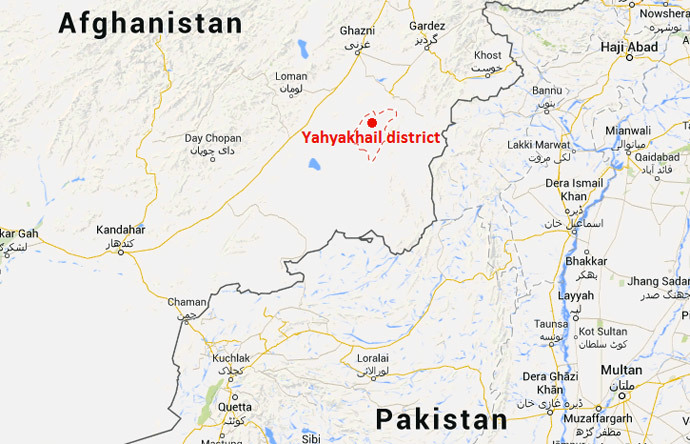 On January 1, 2010, a similar suicide attack on a volleyball match in northwest Pakistan killed 105 and injured over 100 more. It was widely believed the attack was retaliation against villagers in Shah Hasan Khel – Lakki Marwat District – who had formed a pro-government militia to fight against the Taliban.
In the weeks leading up to the attack, militants had promised to kill anyone who joined the militia.
Paktia was once one of the most chaotic provinces in the Afghanisan, though the security situation has improved in recent years. Bordering the Pakistani-ruled tribal areas of North Waziristan, Bannu and the Kurram Tribal Agency, parts of Paktia are used by militants from the Haqqani network and other Taliban fighters as a safe haven.
Meanwhile, Sunday's bombing comes on the same day Afghanistan's parliament signed off on an agreement that will allow NATO forces to stay in the country beyond 2014.
The new agreement, ratified Sunday, allows the NATO-led International Security Assistance Force (ISAF) to maintain a total of 12,000 troops in Afghanistan next year. After a 152-5 vote, Nazifullah Salarzai, spokesman for Afghan President Ashraf Ghani, said the foreign troops will "train, advise and assist Afghan security forces.
In ratifying the deal, Afghan MPs made no mention of foreign troops taking part in combat operations against Taliban fighters. According to a recent New York Times report, however, a secret order extending the direct combat role for US troops was signed by President Barack Obama.
You can share this story on social media: