Israeli troops kill Palestinian farmer along Gaza border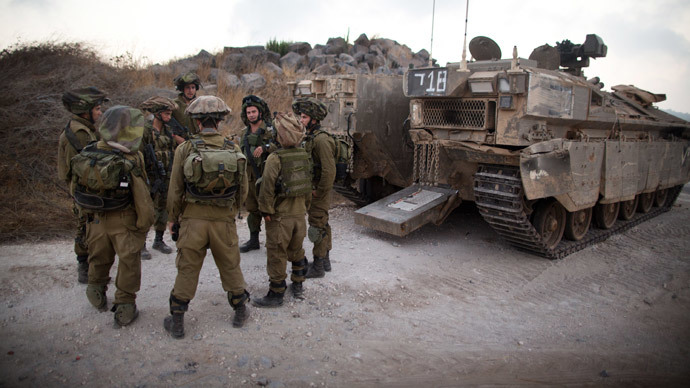 Israeli forces have shot dead a Palestinian farmer near the Gaza border, the Palestinian Health Ministry said. This is the first fatality since the latest tentative ceasefire agreement in August, when the 50-day Gaza war ended.
The ministry has identified the man as Fadel Mohammed Halawa, 32. He was allegedly shot dead to the east of the Jabalya refugee camp. According to the man's relatives, he was out in search of song birds, who inhabit trees located near the border. They are said to be quite expensive in Gaza's markets.
Emergency services spokesman Ashraf al-Qudra says the bullet hit Halawa in the back and was most likely fired from a nearby army watchtower.
Following the truce, there have been various outstanding issues the two sides were set to discuss, but the deadline for the discussion has been pushed back repeatedly.
READ MORE: 'Shot in the heart': Israeli army kills 13yo Palestinian boy
The Israeli army has said that two Palestinians approached the border fence in the Jabalya area and ignored calls to leave.
"Once they didn't comply, they fired towards their lower extremities. There was one hit," a spokeswoman said.
The IDF said that its troops fired into the air first and then in the direction of one of the Palestinians, hitting him.
The Army did not confirm the man's death, and it refused to comment on the claim that the man was shot in the back.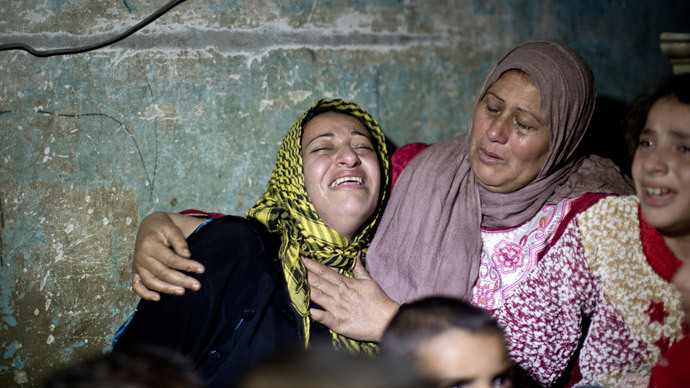 Halawa is the first fatality since the latest tentative ceasefire agreement on August 26, when the 50-day war between Gaza and Israel ended.
Israel's operation Protective Edge began in July 2014, when it accused the Palestinians of firing rockets from Gaza. The firing increased as Israel intensified its offensive on militant group Hamas in the West Bank. After seven of its members died in an explosion on July 7, Hamas accepted responsibility for the initial air strikes launched from Gaza. The next day Israel launched its military operation, moving into a ground phase on July 17, which was accompanied by soaring fatalities on the Palestinian side.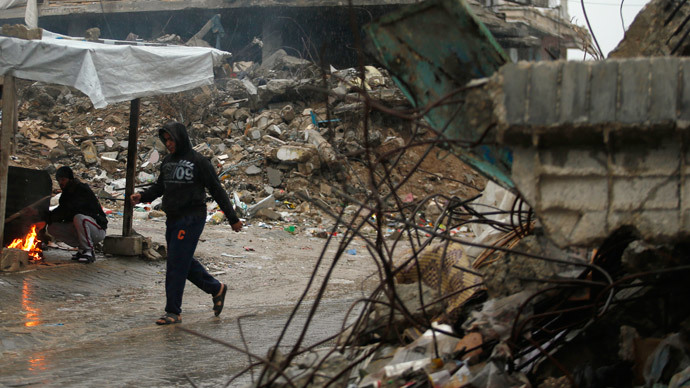 In the 50 days since Protective Edge started, the death toll reached 2,210, the vast majority of the dead being Palestinian civilians, including 577 were children, according to the Palestinian Health Ministry. An estimated 20,000 homes were destroyed in the process.
Palestinian statehood continues to be hotly contested by international powers, with Israel refusing to budge and continuing to behave in ways not conducive to mutual recognition – chief among them the continued building of settlements beyond the 1949 'green line'.
There are also immense human rights issues, mostly concerning the often unprovoked, ill treatment of Palestinian civilians. Border security, land and water rights are also very high on the agenda for continued discussion, forming the core of the persistent friction between the two.
You can share this story on social media: