UN chief urges 'flexibility' in jammed Iran nuclear talks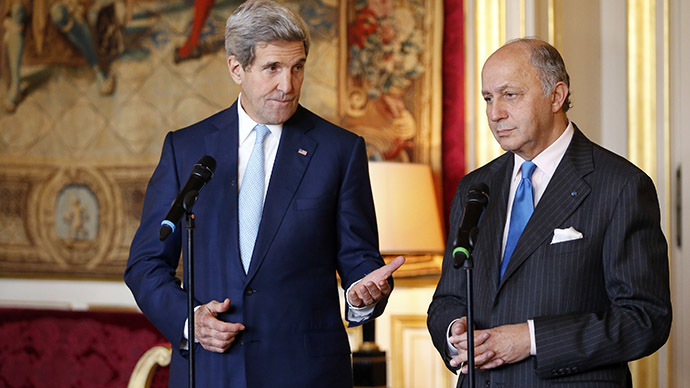 The United Nation's Secretary-General has urged parties in P1+5 nuclear talks with Iran to be "flexible" as the deadline to settle a long-standing stalemate over Tehran's atomic program may be missed without final resolution on Monday.
"The Secretary-General calls on all participants to demonstrate the necessary flexibility, wisdom and determination to bring the negotiations to a successful conclusion that meets the concerns and interests of all sides," Ban's press office said in a statement.
"He is convinced that such an accord can contribute to the strengthening of regional and international peace and security at a time when global cooperation is needed perhaps more than ever," Ban said in order to "restore confidence in the peaceful nature of Iran's nuclear program."
The statement comes as Iran and six world powers join in discussions in Vienna to solve the looming November 24 deadline for a nuclear deal.
"We are not discussing an extension. We are negotiating to have an agreement. It's that simple," US Secretary of State John Kerry said in Paris before leaving to Austria. But "important points of difference remain," French Foreign Minister Laurent Fabius told a news conference in Paris with Kerry.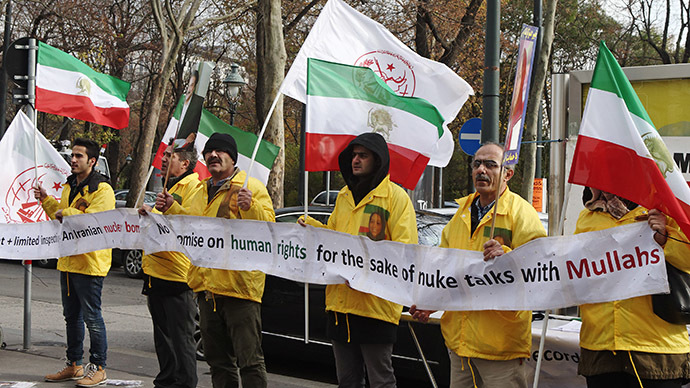 However, a deadline for resolving the 12-year-old issue with Iran may be extended from Monday until March because of a number of disagreements, officials told Reuters on Thursday, as Kerry meets with Iranian Foreign Minister Mohammad Javad Zarif and European Union envoy Catherine Ashton.
"Some kind of interim agreement at this point is likely, or perhaps at best a framework agreement by Monday that needs to be worked out in the coming weeks and months," a Western diplomat told Reuters on condition of anonymity.
"We need more time to resolve technical issues and don't forget that the time frame for lifting sanctions is still a huge dispute," the Iranian official told the news agency.
Russia meanwhile is adamant about reaching a much needed conclusion.
"The talks have been going in an overwhelmingly tense atmosphere. Time is running out," Russian Deputy Foreign Minister Sergei Ryabkov said, TASS quotes. "It is an extremely vital moment. Missing this chance would be a great mistake to be followed by fairly complicated consequences."
As for prolonging the negotiations, Ryabkov said that "any intermediary agreement also requires coordination because the problems are the same, should it be a permanent or intermediary document, it is unclear how an intermediary agreement can be theoretically coordinated at the last moment."
The talks which seek greater transparency about Iran's nuclear program ultimately seek to end the West-imposed sanctions on the Islamic Republic. But while Iran is willing to negotiate, it is not willing to jeopardize its sovereignty while the US is reluctant to make concessions.
"We don't see Americans showing the will to come to a comprehensive solution. The US seems to want too many unreasonable concessions from Iran," Iranian political analyst Seyed Mohammad Marandi told RT.
You can share this story on social media: