Living under sea: Japanese visionaries unveil underwater city plan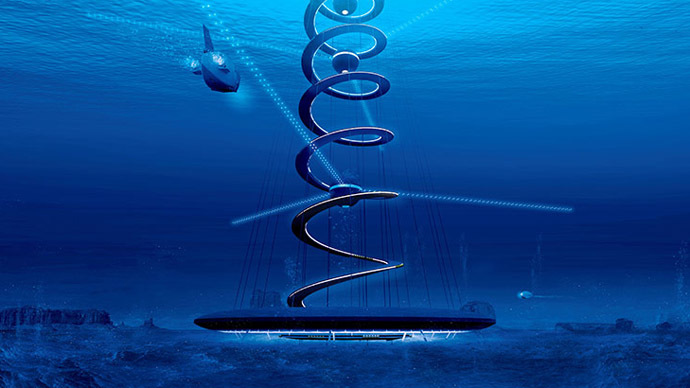 Will people ever live in underwater cities? Japanese construction firm says it is possible by 2030. The visionaries revealed a $25 billion deep-sea eco-city plan called Ocean Spiral for 5,000 people that will produce energy from sea resources.
Many have pondered the idea of living under the sea while sci-fi film directors such as George Lucas tempted our imagination with stunning images of underwater cities. Such was the Gungan city consisting of a mass of hydrostatic bubbles shown in the first part of the "Star wars" epic space film series.
Now a Japanese construction firm Shimizu Corp. says that building an underwater residential area is not a fantasy and aims to build one by 2030 – in just 15 years.
"This is a real goal, not a pipe dream," the Shimizu spokesman Hideo Imamura told the Guardian.
The outlandish plan envisages a spiral-shaped structure comprised of three major sections. Floating slightly above the surface the structure will be topped by a 500-meter sphere.
The central part is a spiral 15km long with room for business zones, residential areas and hotel rooms for about 5,000 people, according to the plan.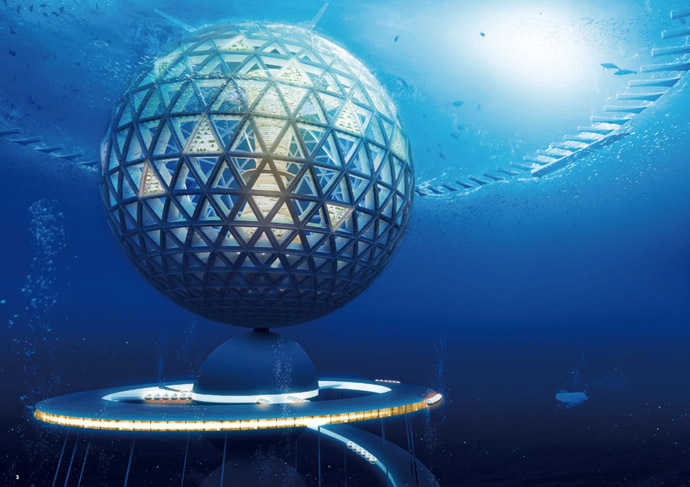 And at the very bottom at about 3,000 to 4,000 thousand meters under the sea the spiral will be linked to an "earth-factory" - a research center for developing energy sources.
The plant located there is to produce methane from carbon dioxide by using microorganisms called "methanogens".
The innovators also want to use the seawater temperature differences to produce electricity – a concept known as ocean thermal energy conversion.The Ocean Spiral will also produce desalinated water using hydraulic pressure and have fish farms built around it.
"The ocean has an infinite amount of possibilities" and such a project could help people to put them to practical use, Shimizu Corp. said in a statement.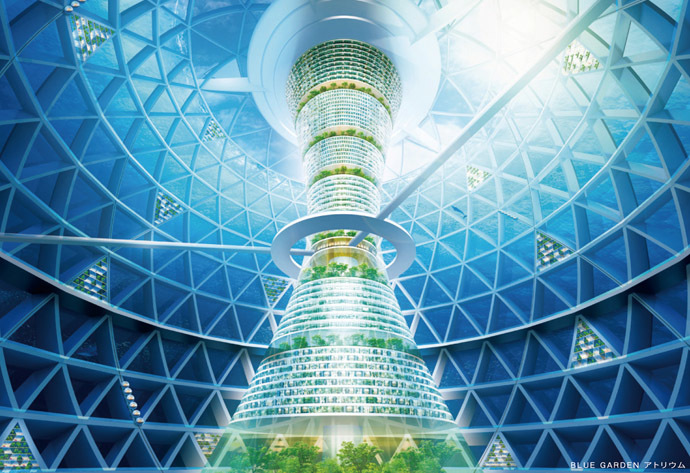 The design for the grandiose structure was determined jointly with researchers from University of Tokyo, Japan Agency for Marine-Earth Science and Technology and the government's Fisheries Research Agency.
Shimizu Corp is planning to use technologies it thinks will be plausible in the future such as an industrial-scale 3-D printer and to build the Ocean Spiral out of resin instead of concrete.
Construction costs are estimated by the company at 3 trillion yen ($25.6 billion) and the building phase is expected to take five years.
"It would be great if research institutions and governments become interested in our project," said Masaki Takeuchi, the manager of the project, as quoted by Asahi Shimbun.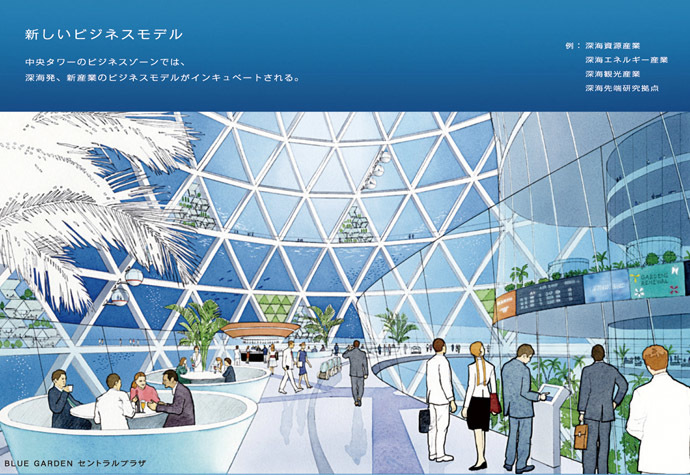 Deep-sea cities are less vulnerable to damage from tsunamis or earthquakes, says the company. The researchers also believe that such structures would save islanders from the problem of rising sea levels.
In other mind-boggling projects the rival Japanese Obayashi Corp said in 2012 it plans to build an extremely long "space elevator" by the middle of the century using carbon nanotube technology which is many times stronger than steel.
You can share this story on social media: