Over 4,000 dead, almost 10,000 injured in E. Ukraine fighting since April - UN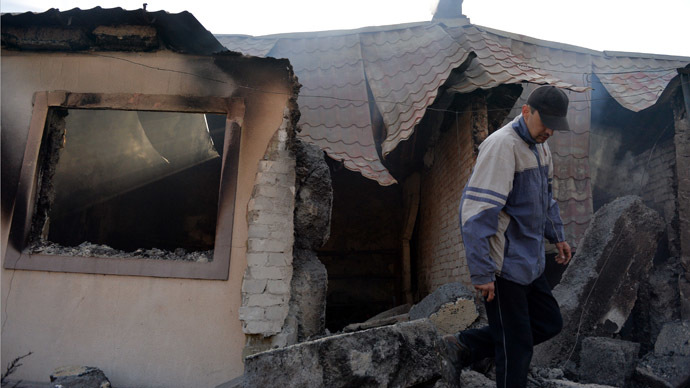 At least 4,317 people have been killed and 9,921 wounded in the conflict in eastern Ukraine since April, according to the latest UN human rights report.
Of these, over 900 deaths have occurred since the ceasefire was announced on September 5.
The number of the internally displaced people also spiraled out of control: from more than 275,489 in September to about 466,829 in November.
"Violations of international human rights law and international humanitarian law persist," the report states. "The situation in the conflict-affected area is becoming increasingly entrenched, with the total breakdown of law and order and the emergence of parallel governance systems in the territories under the control of the [self-proclaimed] 'Donetsk people's republic' and the [self-proclaimed] 'Luhansk people's republic'."
The report, the seventh produced by the 35-strong UN Human Rights Monitoring Mission in Ukraine, covers the period between 17 September and 31 October 2014.
The report detailed the alleged use of cluster munitions which "must be urgently and thoroughly investigated, as must all alleged violations and abuses of international human rights law and violations of international humanitarian law."
READ MORE:Ukraine, Syria civilians attacked with incendiary weapons – HR
People continue to be detained and held by armed groups, often with allegations of torture and ill-treatment. Thousands are missing, and "ad hoc graves continue to be found and exhumed."
Plus, the country's economy crumbled due to the crisis, causing major concerns such as the hazard of interrupted treatment "for almost 60,000 HIV-positive and about 11,600 multi-drug resistant tuberculosis patients."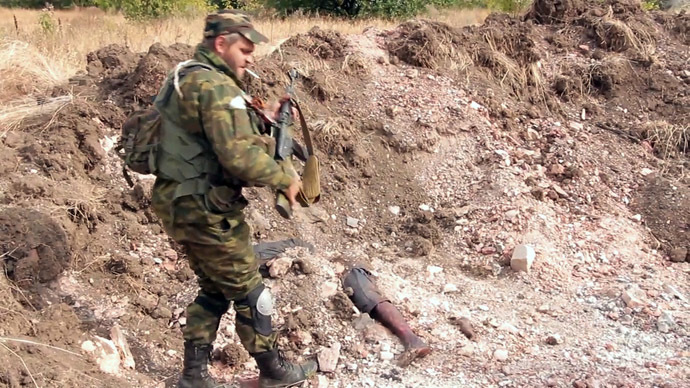 This situation could lead to "the uncontrolled spread of epidemics," with giving essential medicines to population is "one of the core obligations of the state," the report stated.
High Commissioner Zeid expressed deep dismay at the lack of significant progress on accountability for violations and abuses perpetrated so far, and for continued violations of the ceasefire.
"The list of victims keeps growing. Civilians, including women, children, minorities and a range of vulnerable individuals and groups continue to suffer the consequences of the political stalemate in Ukraine," Zeid said.
"Respect for the ceasefire has been sporadic at best, with continued outbreaks of fighting and shelling resulting in an average of 13 people a day being killed during the first eight weeks of the ceasefire," he added. "All parties need to make a far more whole-hearted effort to resolve this protracted crisis peacefully and in line with international human rights laws and standards."
It comes as Moscow stressed the importance of continuing the dialogue between Kiev and Eastern Ukraine, with Russian Foreign Minister Sergey Lavrov meeting his German counterpart Frank-Walter Steinmeier who was on a visit to the Russian capital.
Both ministers then agreed that the Minsk deal should be fully implemented.
Ukraine's Prime Minister Arseny Yatsenyuk told a government meeting on Wednesday that he "will not hold direct negotiations with Russian terrorists."
You can share this story on social media: