'By definition the mission is neutral'- OSCE envoy on accusations of bias in E. Ukraine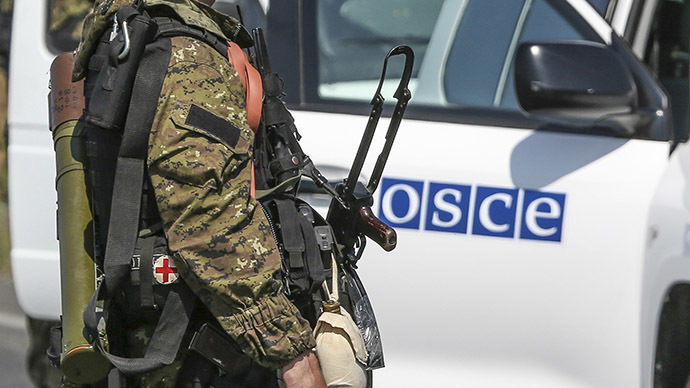 Russia's envoy to the Organization for Security and Co-operation in Europe (OSCE) has defended the organization against a mounting 'campaign' of pro-Russia bias allegations.
Andrey Kelin tells RT that the OSCE is facing an onslaught of attacks accusing the group of Russian bias, which he believes is the result of the monitoring group's insistence on strict neutrality, and refusal to kowtow to Kiev's line.
"If you read the same conclusions in the different newspapers and media then you yourself are coming to the conclusion that there is a certain trend or a campaign. There are accusations that the mission is doing wrong and it is not playing the hand of authorities in Kiev," he tells RT.
Kelin insists that neutrality lies at the heart of the OSCE mission in Ukraine, which currently consists of some 270 volunteers, with about half of that number in the Donbass region.
The envoy describes the observers' task as "[seeing] with their own eyes what has happened and to describe this—to put this on paper."
"By definition the mission is supposed to be absolutely neutral," said the envoy. "And by definition, its information, its conclusions and reports should be absolutely neutral with no precooked conclusions and ideas—trying to be as balanced as possible of course," he added.
Kelin has refuted NATO's recent claims of Russian troops and weaponry entering eastern Ukraine. NATO's top commander, General Philip Breedlove said last week that NATO has witnessed Russian arms and soldiers crossing the border, claims which the OSCE has not corroborated.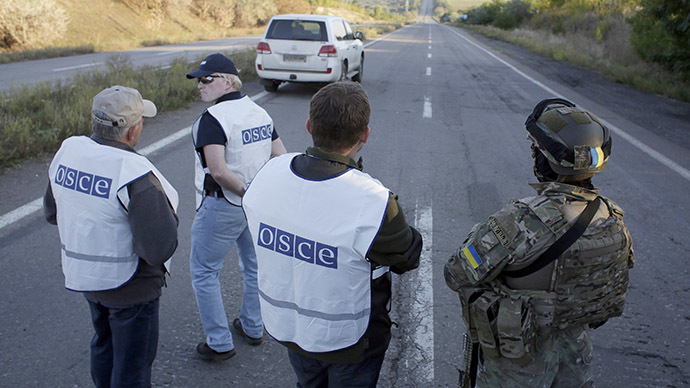 The spot reports issued by OSCE observers at the time described columns of trucks without insignia and equipment changing positions. Kelin maintains the trucks belong to the self-defense militias.
"What they will do, anyone will just try to be prepared for that so they moved equipment and this is clear, and this equipment has been seen by observers," he said.
Kelin dismissed last week's accusations of Russian involvement in eastern Ukraine as "a lot of noise" made by NATO and Western countries.
Meanwhile, Russian authorities have accused the OSCE of pro-Western sympathies.
"We get the impression that its efforts are directed at helping and supporting only one side in the conflict, the official authorities in Kiev... Such policies from the mission's leadership undermine trust in its work," a Russian Foreign Ministry statement last week.
Kelin also mentioned that the OSCE expects more observers to join the mission shortly.
"We expect that the numbers of monitors will be increased up to 500 by January and 350 of them will be deployed in the east and south of Ukraine in Donbas in fact."
You can share this story on social media: