Fabulous fjords! Norway's new passports get stylish, minimalist Nordic makeover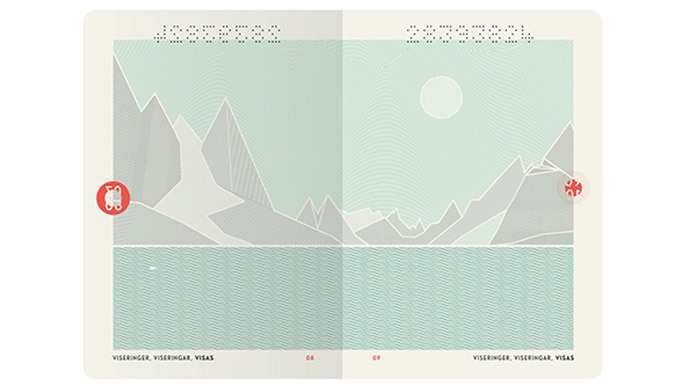 With a stunning series of simple yet elegant landscapes, from signature fjords to the Northern Lights, Norway has lived up to its reputation as a world design leader with a cool, minimalist new passport design.
The redesigned passport, due for release sometime in the next two years, was the brainchild of Oslo's Neue Design Studio. Norway's National Police Directorate (NPD) announced that Neue had won the nationwide competition to reimagine the country's identity documents this week.
Applauding Neue's redesign, the NPD jury said: "It both illustrates the Norwegian identity and makes sure the passport will be viewed as document of high value. The jury appreciates the simplicity of the solution."
Though appreciative of the new passport's aesthetic merits, the NPD admits that the redesign was spurred in part by rising security concerns.
"Misuse of identity documents is a growing problem," said Annar Bohlin-Hansen, an NPD official, in a statement. "Our objective is greater penetration of secure identity documents that are easy to control. This will help to prevent and combat crime associated with the misuse of identity."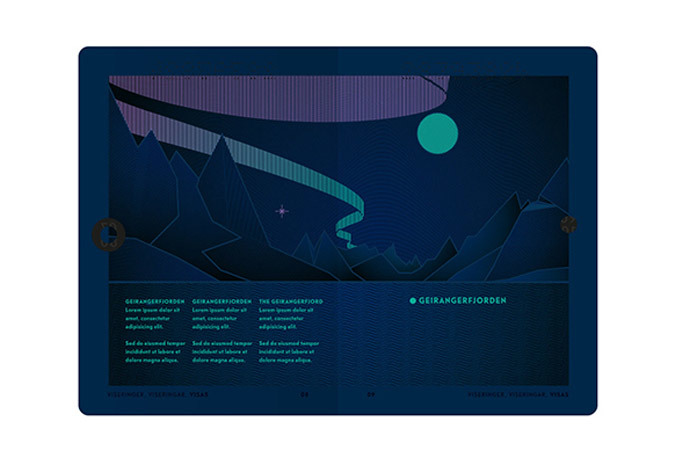 Cementing Norway's status as the land of progressive design, the document's cover features a stylized version of the national crest stamped in gold in the upper left corner. The new passport comes in three colors— the standard coral, white for immigrants, and turquoise for diplomats.
A stylish, simplified illustration of one of Norway's famous fjords graces the inside of the document. When held under a UV light, the design transforms into a night sky under flickering ribbons of Northern lights, while hidden text appears.
"Nature has always been an essential part of the Norwegian identity and tradition," the designers wrote in a statement.
We are so honoured to have been chosen to design the new #passport of #Norway. http://t.co/3Gxfmx3Ba1pic.twitter.com/CIoZyyTG8o

— Neue Design Studio (@studioneue) November 7, 2014
Gørill Kvamme, one of Neue's designers, highlighted the importance of design to the Norwegian way of life. "Design has a natural role in helping express what country or culture you are a part of," the designer was quoted as telling The Guardian.
The passport redesign comes on the heels of Norway's recent pixelated currency makeover, also the result of a national competition, held by Norges Bank, Norway's central bank. Eight teams submitted sea-themed proposals for updates to the banknotes. The new currency is set to enter circulation in 2017.