'Missed opportunity'? Norway ditches 2022 Olympic bid, citing costs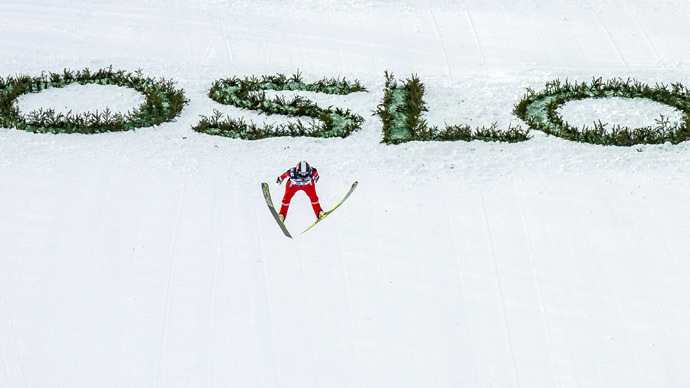 The Norwegian government pulled the plug on Oslo's bid for the 2022 Winter Olympics, refusing to finance the $5.4 billion cost.
The decision made Wednesday now leaves two cities, Beijing and Almaty, Kazakhstan, in the running to host the Winter Games.
Prime Minister Erna Solberg – nicknamed "Iron Erna"- led her ruling conservative party to vote against financing the Games, saying she was worried about the $5.4 billion (35 billion kroner) price tag.
"A big project like this, which is so expensive, requires broad popular support and there isn't enough support for it," she said.
The cost of hosting the Games keeps growing; the 2014 Sochi Winter Olympics cost $51 billion to put on, outspending the 2008 Beijing Summer Olympics, which cost $40 billion. Both were more than double the cost of the London 2012 Games, which were estimated at $19 billion. In comparison, Canada spent $2 billion on the previous Winter Games in Vancouver.
The International Olympic Committee (IOC) Executive Director Christophe Dubi responded saying Norway "missed an opportunity" in hosting the games, and said the decision was based on "half-truths and factual inaccuracies."
Norway would have been an ideal host for the Games, as it has already hosted the Winter Olympics twice, in Oslo in 1952 and Lillehammer in 1994.
"For a country of such means, full of so many successful athletes and so many winter sports fans, it is a pity that Oslo will miss out on this great opportunity to invest in its future and show the world what it has to offer," Dubi said.
He also said Norway would lose out on $880 million in sponsorship and television revenues that the IOC will provide to the 2022 host city.
On Tuesday, the Oslo 22 Committee presented cost cutting measures that would reduce the need for government guarantees by approximately $744 million (4.8 billion kroner) and government subsidies by $249 million (1.8 billion kroner).
Oslo announced its official Olympic bid in September 2013.
Krakow, Poland and Lvov, Ukraine, have already withdrawn their bids to host the games. Munich and Davos, Switzerland were rejected before the official process began.
The 2022 host city will be selected on July 31, 2015 in Kuala Lumpur, Malaysia by the International Olympic Committee.
If Beijing is selected, the Chinese capital will be the first city to organize both Summer and Winter Olympic Games.