Shocking amateur footage shows MH17 crash aftermath (VIDEO)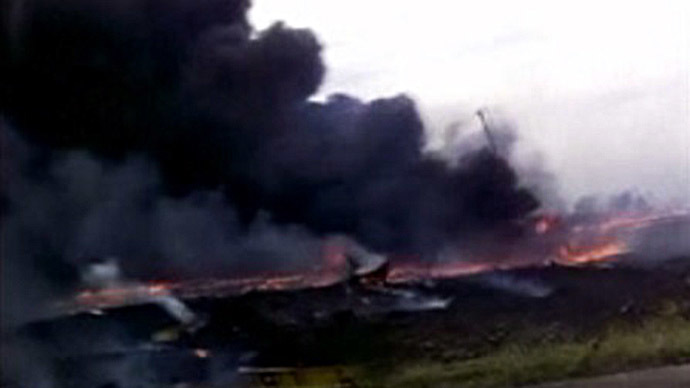 A new amateur video has surfaced showing the horrific aftermath of the Malaysia Airlines MH17 crash in eastern Ukraine, which killed all 298 people on board in July.
The cellphone footage was shot on July 17 in a field in the village of Hrabove, just minutes after the plane crashed.
Shocked residents can be seen descending on the scene as a massive pillar of black smoke fills the sky.
People rush about carrying buckets of water to put out small fires in the surrounding vicinity caused by the burning debris. Others are just walking around the site in a state of apparent shock.
The footage has been verified by the Associated Press, which obtained it from a source who asked not to be named.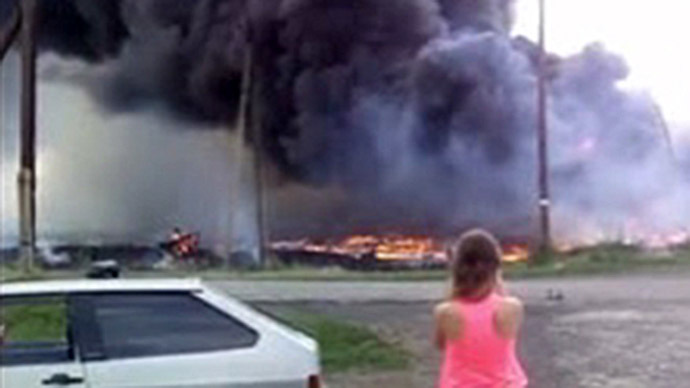 The release of the footage comes as recovery workers overseen by Dutch officials began clearing away wreckage from the crash site on Sunday. The materials will be sent back to the Netherlands for analysis.
The recovery process will be arduous, as the charred remains of the aircraft are scattered over an eight square mile radius.
The Boeing 777 was flying from Amsterdam to Kuala Lumpur when it was shot down over eastern Ukraine on July 17.
Responsibility for the crash has been hotly contested by Kiev and rebel forces. It has also triggered the deterioration of already strained relations between Moscow and Western governments.
You can share this story on social media: